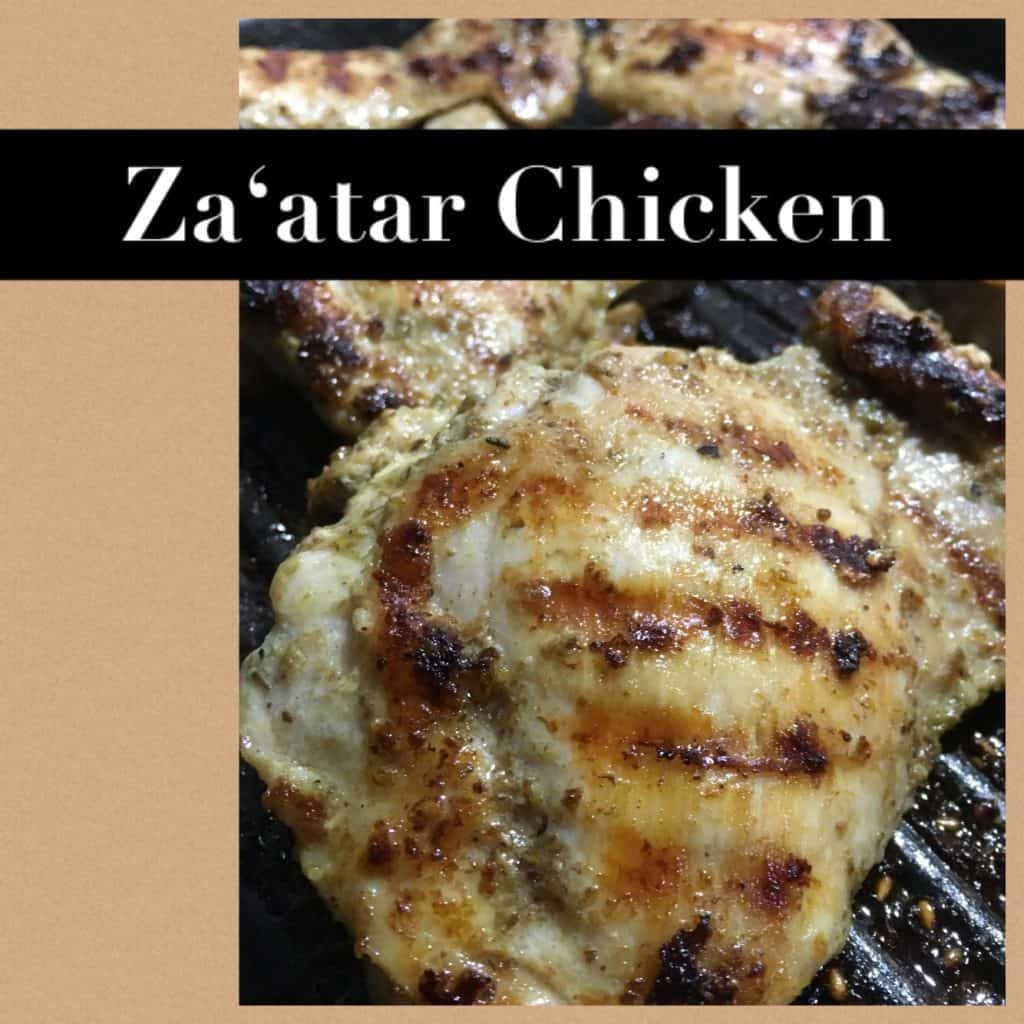 Za'atar Chicken Serves 4-6
A delicious and simple high protein dinner, especially in the summer months when the bbq is going more often. Simply prepare the night before and cook on the day. Serve with a Garden salad, Tzatziki and Naan bread for a complete meal.
Ingredients.
6-8 chicken thighs. 
Juice of 1 large lime.
2 cloves garlic, crushed.
1 Tbsp olive oil.
2 Tbsp Zaatar seasoning.
1/2 tsp Sumac (opt)
1 tsp sesame seeds (if your Zaatar seasoning doesn't include them).
Salt and pepper for seasoning.
Method.
Put all the ingredients into a large container and mix well to incorporate.
Refrigerate over night (preferable) or at least 2 hours.
Heat a grill plate on Medium, place your chicken on top, if you have skin left on your fillets, place the skin side down first.
Cook for about 6-8 mins then turn over, cook again for about 6-8 minutes. Depending on the thickness of your thighs, this may take up to 10 mins each side.
Serve alongside your favourite salad.
Notes.
It's always great to ave leftovers, so feel free to double the recipe and cook them all up at once. They will store in the fridge for up to 4 days.
You can shred them up and make taco's or simply toss them through a salad for a complete meal.
Prep 5 minutes.
Cook 12-20 mins.
Nutritional Information
(Per serve approx.)
348 Calories   1456 kJs
14g Fat  3g Carb  48g Protein