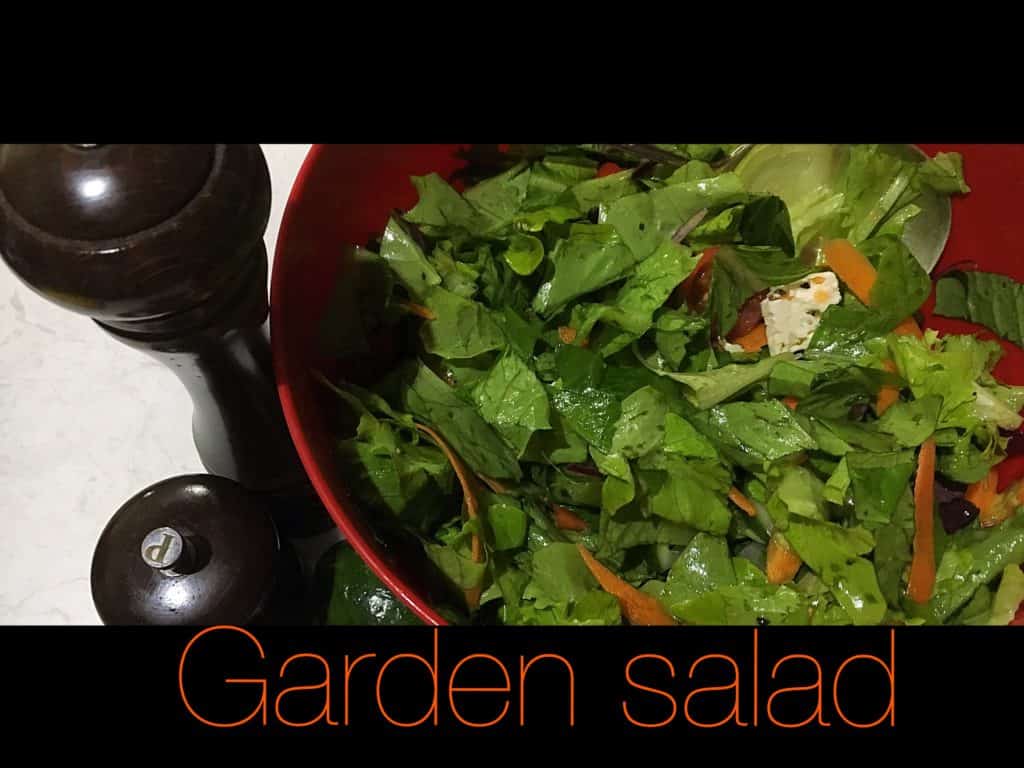 Garden Salad
Serves 4
Refreshing and light, this garden salad is a nutritional powerhouse, loaded with vitamins, minerals and healthy fats. It's important to eat raw vegetables as well as cooked ones for your digestive health. Many of us won't naturally reach out for a carrot stick, so why not add a few salads to your weekly meals and reap the benefits. 
We commonly add this salad to one of our high protein meals for dinner.
Ingredients.
1 large carrot, julienned or shaved.
1 cup baby spinach.
1/2 red onion, thinly sliced.
3 cups mixed lettuce leaves, torn or roughly chopped.
1 small cucumber.
1/2 capsicum.
3 Tbsp kalamata olives.
2 Tbsp chopped walnuts.
1 Tbsp olive oil.
3 Tbsp Apple Cider Vinegar.
Salt and Pepper. 
Method.
Wash and prepare all your vegetables.
Place all your vegetables and nuts into a large serving bowl and season well.
Pour your olive oil and ACV over the top and toss to combine.
Serve alongside your favourite meal.
Notes.
Always use produce that's in season. If Kale or Rocket is available, substitute some for your spinach or lettuce. If tomatoes are fresh, add them. Throughout winter when we don't have cucumber, I'll use celery instead for the crunch. Sprouted legumes are also a great addition for the crunch factor. Use avocados when they're in season instead of nuts. If neither are available I'll add feta in for the extra healthy fats. 
Add any fresh herbs that you have on hand for extra flavour and nutrients.
Nutritional Value (Per Serve) (Approx.)
Prep time: 15min  Cook time: none
Cal 83    Kj  347
Fats 7g
Carbs 4g
Protein 1g