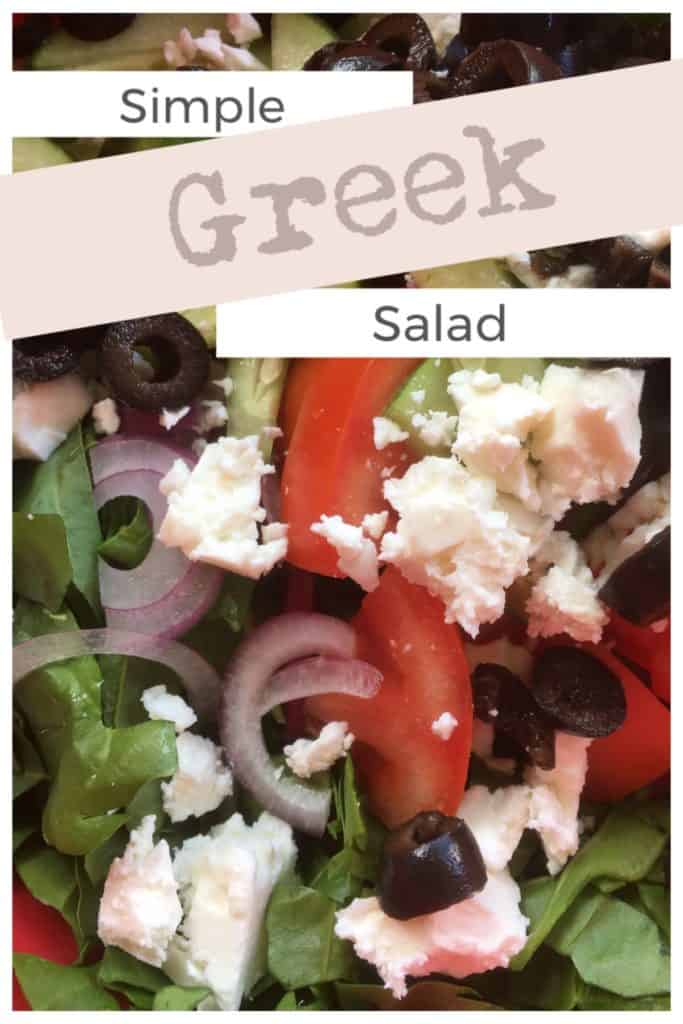 Simple Greek Salad Serves 4
When you want something easy, light and refreshing, this is the one for you. Make this simple salad on any busy weeknight and simply cook up some protein to go with. Use it next time your entertaining to freshen up your palate and add some colour to the table. Packed with heart healthy oils and lots of fresh produce, you simply can't go wrong.
Ingredients.
Cos lettuce or 4 cups of mixed leafy greens.
2 Tbsp kalamata olives, pitted.
40g goats feta, crumbled.
1/4 red onion sliced thin.
large hand full of cherry tomatoes, sliced in half.
1 large cucumber, sliced.
1 1/2 Tbsp olive oil.
1 1/2 Tbsp white wine vinegar.
1 Tbsp apple cider vinegar.
1 tsp dried oregano.
1/2 tsp dried thyme.
salt and pepper.
Method.
Prepare and place all your vegetables and feta into a large bowl.
Into a small jar with a lid, place the oil, vinegars, herbs, salt and pepper. Place lid on and shake to stir up.
Dress salad just before serving, garnish with fresh parsley if you wish and enjoy!
Notes.
This simple greek salad is our family favourite, it goes so well with our lamb and walnut koftes, our greek style grilled turkey breast and our za'atar chicken. 
Using cos lettuce will give it a lovely crunch, but if it's not in season, feel free to sub it with any lettuce variety or loose leaf mix.
Prep 10-15 mins.
If you're enjoying our recipes and don't want to miss any new ones, please support us by subscribing. We will deliver them straight to your inbox once a month.