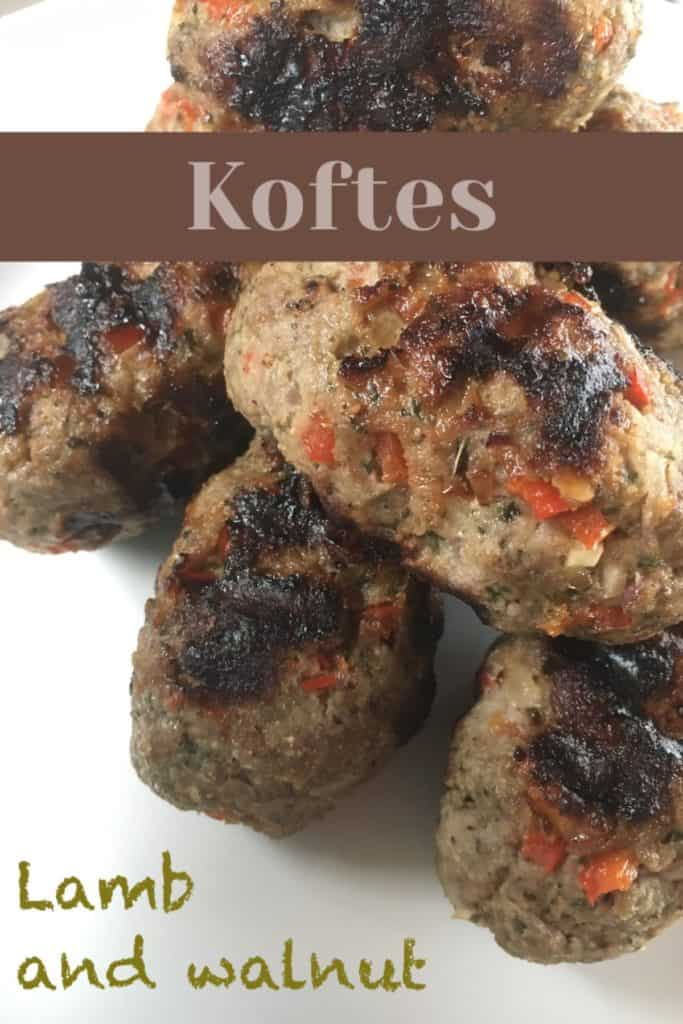 Lamb and Walnut Koftes Serves 4
Super flavourful, high protein and quick to prepare, this meal ticks all the boxes! Take mince meat to a new level with this super easy recipe. We almost always have some naan bread in the freezer, so this dish is easily prepared in 20 minutes. Simple make a salad while the Koftes are cooking and you'll be eating a delicious healthy meal in no time!
Ingredients.
500g lamb mince.
Handful walnuts, toasted, roughly chopped.
3 Tbsp coconut flour
1/2 cup red capsicum, finely diced.
1/2 red onion, finely diced.
2 cloves garlic, grated.
2 Tbsp fresh parsley, finely chopped.
2 tsp dried mint.
1 1/2 tsp dried oregano.
1/2 tsp salt.
1/4 tsp pepper.
1/4 tsp dried rosemary.
Method.
Prepare your capsicum, onion and garlic.
Place your mince into a small bowl and add all the ingredients.
Mix well and shape into 12 cylindrical shaped patties, place them onto a cold grill and turn the heat on med-low. You don't want to cook them too fast, let them cook slowly for about 4 minutes on all sides. 
Serve alongside a cucumber or greek salad, with some garlic naan bread and tzatziki sauce.
Notes.
Feel free to use fresh herbs in place of dried if they are available.
Prep 5min
cook 15m
If you're enjoying our recipes and don't want to miss any new ones, please support us by subscribing. We will deliver them straight to your inbox once a month.