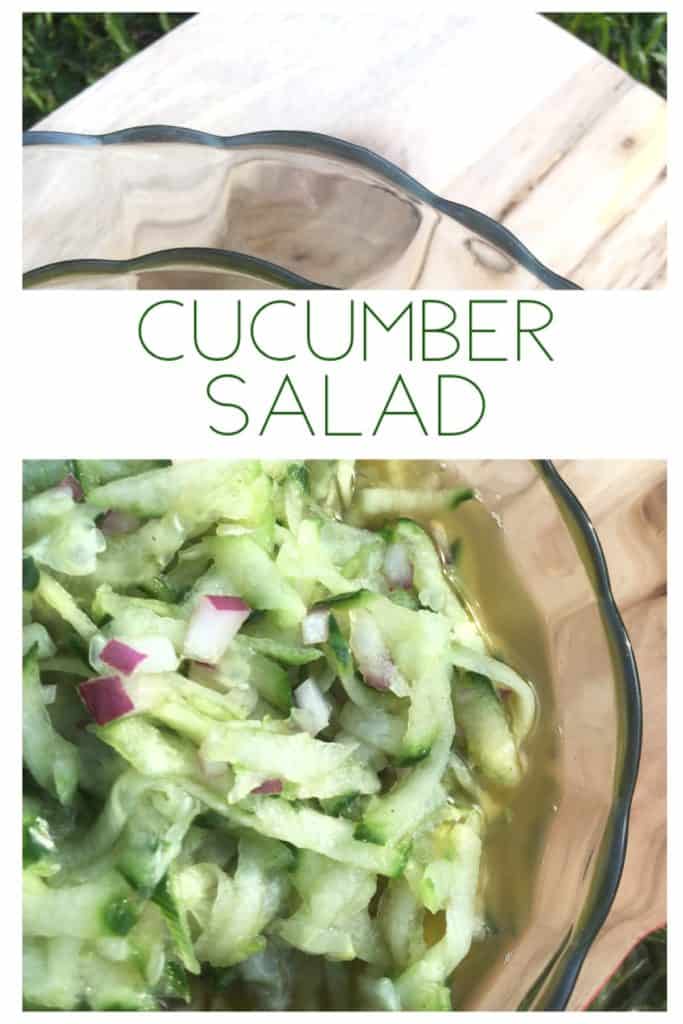 Cucumber Salad Serves 4
This cucumber salad is the perfect way to use up your cucumbers during their peak growing season.
The weather is hot, you cook up some Za'atar chicken on the BBQ, maybe some Garlicky naan bread, prepare your salad and dinner is done!
Ingredients.
3 large continental cucumbers.
1/2 large red onion, finely diced.
2 tsp sugar.
1/4 tsp salt.
1/8 tsp black pepper.
1/4 cup white vinegar.
1/2-1 cup water.
Method.
Wash and grate your cucumbers into a large bowl, add your onion.
Boil some water and pour 1/4 cup into a jug, add the sugar, salt and pepper, stir to dissolve.
Add another 1/4 cup of water and the 1/4 cup of vinegar, stir. Pour over grated cucumbers, taste. If it's too strong add a little extra water. Season more if needed. Keep refrigerated until ready to serve.
Notes.
Quartered tomatoes, or halved cherry tomatoes are an excellent addition to this salad. A sprinkling of sumac can also be wonderful.
I've made this quite successfully using balsamic vinegar instead of white vinegar and omitting the sugar, for a healthier version. Would probably only use 2 Tbsps of balsamic and start with only 1/2 cup of water.
Nutritional Info
Per Serve (Approx.)
Calories 62  kJs 259
0 Fat   13g Carb   1g Protein