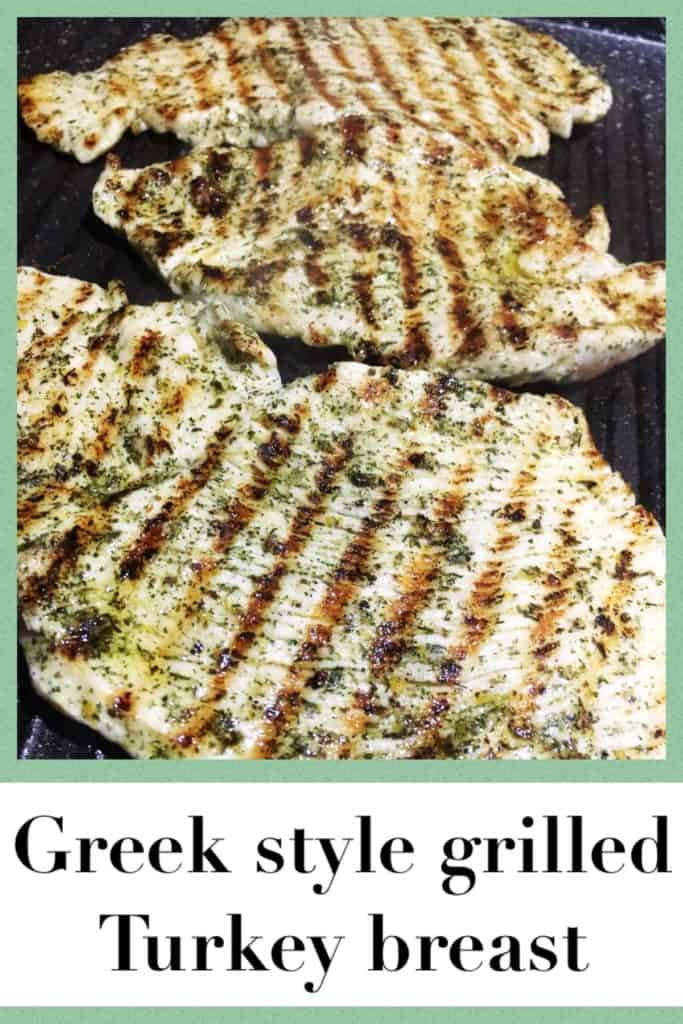 Greek style grilled Turkey breasts Serves 4
Super tasty, refreshingly light, this high protein, low carbohydrate meal will leave you satisfied. Great meal for those warmer nights when you dread turning on the oven. Or simply for a quick meal when you don't have a lot of time to spare. Looking after your waistline? Turkey is a great alternative to chicken, low in fat and full of flavour. These turkey breasts are so versatile you'll find many creative ways to serve them up.
Ingredients.
Method.
Place your turkey into a zip lock bag or container.
Add your spice blends and oil and marinate for at least 2 hrs, or overnight.
Heat a griddle pan on med/low and cook breasts for around 4 minutes on each side, depending on the thickness of your turkey.
Serve either sliced up and tossed through a garden salad. With a garden salad and naan bread on the side. Or you with vegetables, rice, anything you like, it's very versatile.
Notes.
Homemade Tzatziki sauce is an excellent addition to these when served with naan bread. 
Create a turkey breast Cesar salad. 
Turn it into a Souvalaki. 
The opportunities are endless.
Prep 5m. Cook 10.
Nutritional Value
(Per Serve Approx.)
Cal 195   815kJ
Fat 7g
Protein 26g
Carbs 7g