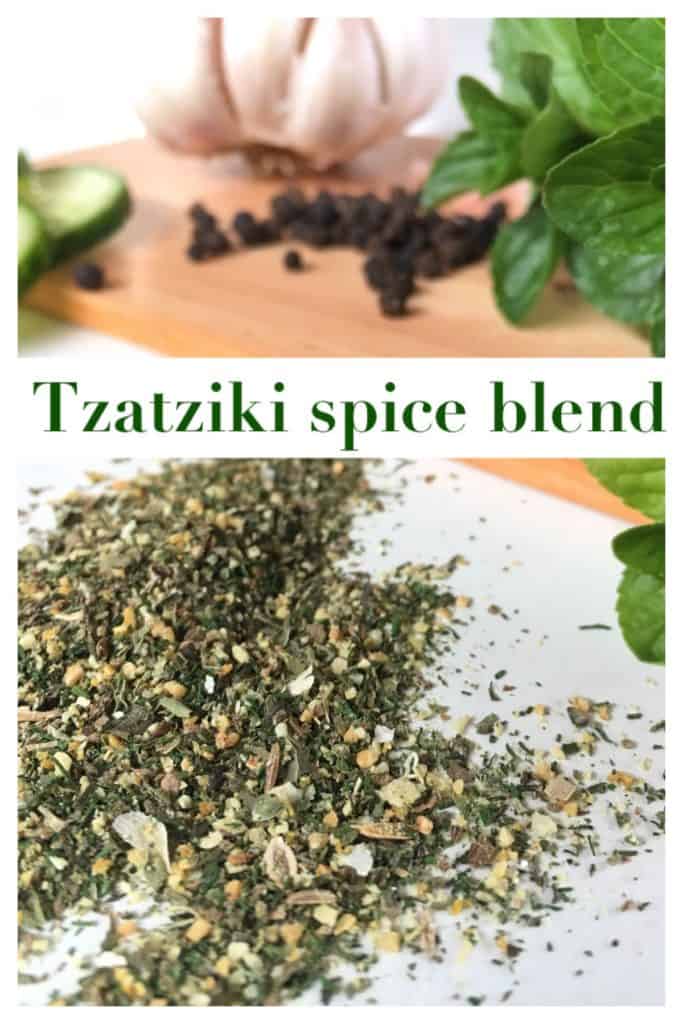 Tzatziki spice blend
Make this easy Tzatziki spice blend the hero of your pantry! So versatile you'll be reaching for it more than you think! Great to use in Spanakopita, Greek style grilled Turkey breasts, Tzatziki dip and much more. Know what you're feeding your family by removing supermarket packet mixes, which can contain an alarming amount of numbers and food additives which are no good for us. 
Ingredients.
2 Tbsp lemon pepper spice blend.
2 Tbsp garlic granules.
2 Tbsp onion flakes.
1 Tbsp celery seed.
1/2 Tbsp dill seed.
4 Tbsp dried dill.
5 Tbsp dried mint.
Method.
Place all the ingredients into a food processor and blend until incorporated.
Store in an air tight jar for up to 3 months.
Prep 5
Cook 0