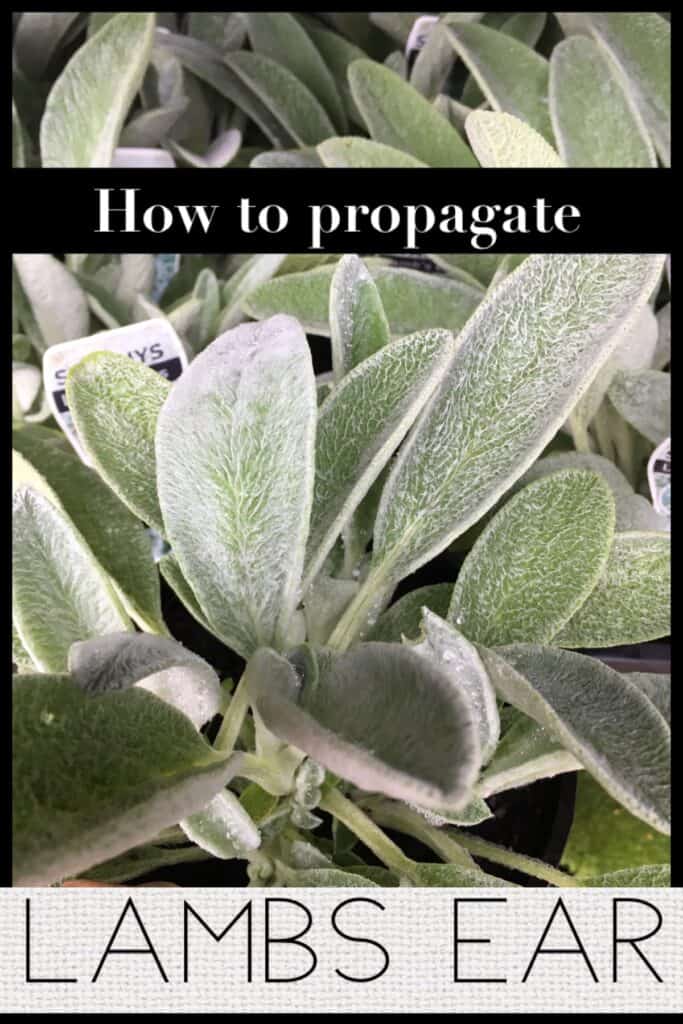 How to propagate Lamb's Ear (Stachys Byzantina)
In this article we will detail how we propagate Lamb's Ear (Stachys Byzantina). The most effective way is to collect and sow seed. By collecting seed we produced over 300 plants very quickly.
Lamb's ear is a great garden plant, it forms a striking mat of soft grey foliage. In late spring into summer it will produce many flower spikes that bees just adore. The grey foliage is very soft to touch and is shaped very much like a lamb's ear.
It's a fabulous addition to a garden where kids play as it's soooo soft. Just make sure you warn them about bees! It creates an excellent dense ground cover that helps to suppress unwanted weed growth.
Collect the seed
Lamb's ear will flower in late spring and right through summer. Towards the end of autumn the spent flower heads will be looking old and dry, this is when we harvest the seed.
Most of us will remove these to make the plant look fresh and new again. Within these flower heads are hundreds of seeds.
To extract the seeds from the flower heads you can give the dried flower head a little shake into a bowl or other container. You will see small brown seeds jump out, each one of the seeds will produce a brand new plant.
We are quite lazy and we simply remove the old flower heads and leave them in a bowl for a few weeks, then we return to a bounty of seed.
If the flower heads are not removed the lamb's ear will self seed. By collecting the flower heads and sowing the seeds ourself we can select where to plant our new plants.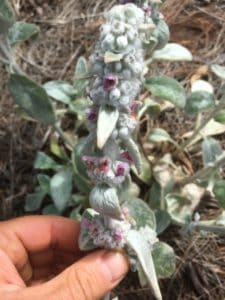 Lamb's Ear flower spikes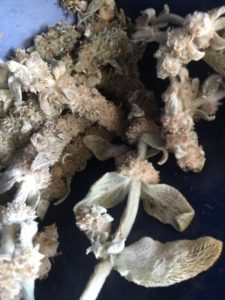 Dried flower heads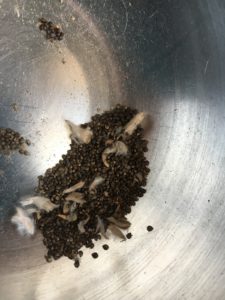 Seed removed from flower heads
Sow the seed
Usually when we collect seed, we immediately sow it. However with the lamb's ear we waited a little while. Remember we collected the seed in autumn.
Lamb's ear seed will sprout very quickly once it's been sowed. We prefer to wait till about 6-8 weeks before the last frost before we sow the seed. This way once the plants are ready they will not have to survive a frost while they are very young.
To sow the seed we fill a seedling tray with a good quality potting mix, this is filled almost completely to the top.
Then we evenly distributed the lamb's ear seeds over the surface of the potting mix.
Next we very, very, lightly cover the seed.
Lastly we water the seedling tray and store it somewhere safe with a good amount of light.
It will only take a few weeks for the seedlings to emerge. Therefore when storing the seedling trays keep them in a safe sheltered area, especially if there is a risk of frost.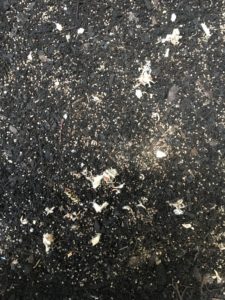 Evenly distribute the seed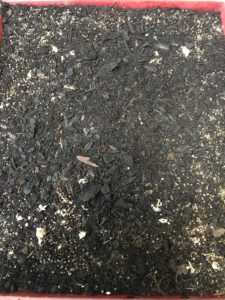 Very lightly cover with soil
Potting the seedlings
These seedlings were potted 6 weeks after the seed was sown. They could have been potted at 4-5 weeks but we were quite busy at the time. It's a good idea to pot them as soon as they are ready.
The longer you leave it, the more plants you will lose. As the plants get bigger they will start to compete with one another. Slowly starving themselves of nutrients that are available in the shallow seedling tray.
We pot our seedlings into a small 50mm (2″) pot, this is to save on room, as we are potting hundreds at a time. If you're just after a handful for your garden or to give to friends these could be potted into any sized pot you have available.
Use a good quality well draining potting mix or some compost. Lambs ears originate in the middle east and prefer it on the dry side once established. But keep the young plants moist!
Quite often when we pot up seedlings we will water for the first time with a seasol or seaweed solution. This really helps develop a strong healthy root system quickly.
Below is a short video showing the above steps. If you've found this article helpful we would love it if you would subscribe to out list. Happy planting:)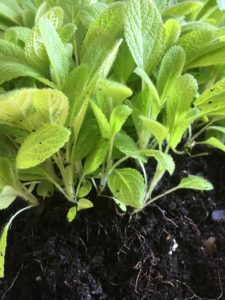 Seedlings 6 weeks later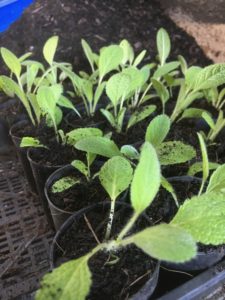 Potting seedlings in small pot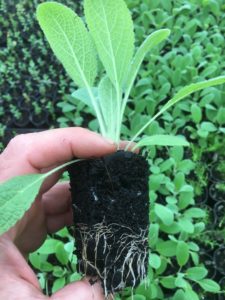 Ready for the garden
Propagation Kit
We have also put together a resource page that contains links to the products we use or similar. If you want to check that out click the link.
Propagate Lamb's Ear (Stachys byzantina) Video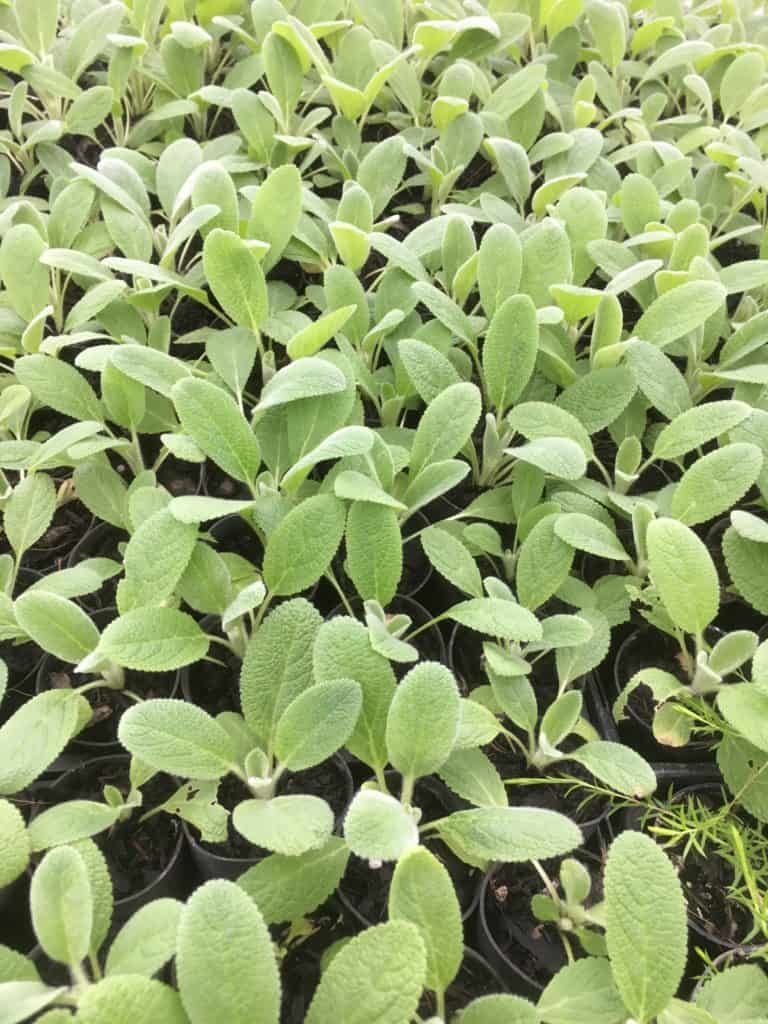 Stachys Byzantina-Lamb's Ear
Lamb's ear is an evergreen perennial ground cover. It has soft grey foliage that appears like a lamb's ear, hence the name. In late spring through to summer, it produces flower spikes with purple flowers.
A perfect choice as a ground cover in cottage gardens or around children's playgrounds due to its soft interactive foliage. Other uses are as a living mulch or mass planted on steep embankments.
Lamb's ear is also said have antimicrobial properties.
Native to the Middle East, lamb's ear is quite drought tolerant once established. Will tolerate a wide range of soils and does quite well here in our Gippsland clay. Plant in full sun for the best flowering results and an overall more compact habit.
After flowering remove spent flower heads to maintain a nice compact plant and also to prevent any unwanted self seeding.
CULTURAL NOTES
Botanical name: Stachys byzantina
Common name: Lamb's Ear
Family: Lamiaceae
Native to: Middle East
Flowers: Spring-Summer
Position: Full sun/Part shade
Height: 15-20cm (foliage) 60cm (flowers)
Width: 1-2m