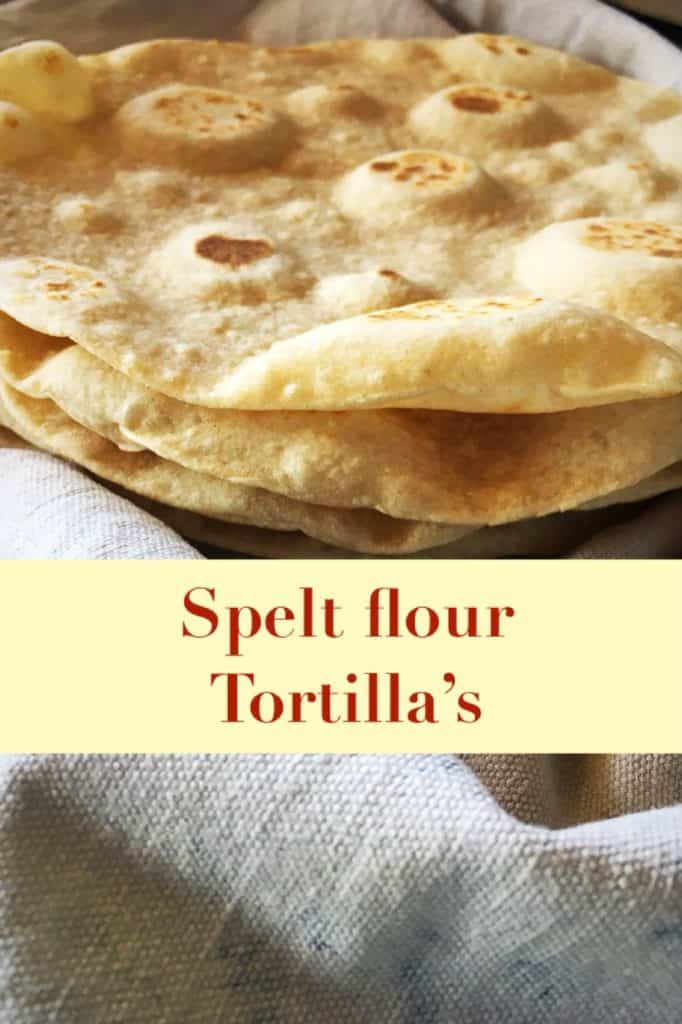 Spelt flour tortilla's
These simple 5 ingredient spelt tortilla's are easy to make and taste way better than store bought! It's important to know what your eating, and with minimal ingredients, they are a simple way to make a healthy change to your diet.
Spelt flour tortilla's
Ingredients
210g (1 1/2 cups) white spelt flour.
1 tsp himalayan pink salt.
130g (2/3 cup) warm water.
Instructions
Place flour, baking powder, salt and lard into a food processor and mix until it has been incorporated, if you don't have a food processor you could mix it by hand, rubbing the lard through the flour.

Add your water and knead until a smooth dough forms, if using the processor, mix until it has come together, then turn out and knead for a minute by hand, just making sure you have a nice silky smooth consistency. It may be slightly tacky, continue to knead until it no longer sticks to your hands, but is still soft and pliable. Add a little extra flour if you need to, but don't over do it.

Let the dough rest for 5-10 mins.

Place a heavy based pan on the stovetop and begin to warm it on medium/high.

Roll your dough into a log and cut into 8-10 pieces, depending on how thick you'd like them. We find 10 pieces works well.

Roll them into little balls, put aside, then start rolling them out with a rolling pin and a small dusting of flour. I like to roll my tortillas on a wooden chopping block because I find they stick to my counter top. I can also then judge how big I should be rolling them!

Cook your tortilla for 20-30 seconds, until it bubbles up, flip over and cook for another 10-20 seconds. Place onto a tea towel and cover.

Repeat process until they have all been finished.
Notes.
You can absolutely use regular flour instead of spelt.
They freeze very well, once they have cooled down. I find that sometimes they are a bit fragile when frozen, so perhaps placing some parchment paper in between may help to seperate them. They make for great soft tortillas, but we more often than not use them for our baked Shredded Beef Enchilada's.