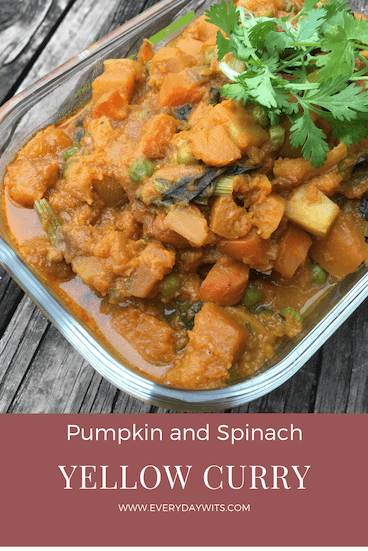 Serves 4-6

This vegetarian curry highlights the use of winter root vegetables. Each root vegetable has its own unique set of health benefits.
In this recipe, using carrot which is high in beta-carotene and Vitamins A and K, may help reduce cholesterol levels and maintain good eye health.
Swedes are high in immune boosting Vitamin C, fibre, manganese and potassium, they also fall into the cruciferous vegetables category which is associated with a lower risk of some cancers.
Parsnips too are high in Vitamin C and K, they also contain good levels of calcium. Along with many antioxidants which can help prevent oxidative stress and decrease damage to your cells.
Many of us do not eat these highly nutritious foods, and incorporating them into a curry may help to reduce their stronger flavour and make them more palatable for us to eat, therefore enabling us to reap the benefits they provide.
Winter is a great time of year to eat warming dishes, and with these root vegetables in season, they will hopefully keep you healthier throughout the cold and flu season!
Pumpkin and Spinach Yellow Curry
Ingredients
500

g

pumpkin

cubed.

2

swedes

cubed.

2

parsnips

cubed.

2

carrots

diced.

2

cups

fresh spinach or silverbeet

roughly chopped.

1

cup

frozen peas.

1

cup

broth.

150

ml

full cream coconut milk.

3

cloves

garlic

finely diced.

1

onion

finely diced.

185

g

Ayam yellow curry paste

use only 1/2 the jar.

2

Tsp

fish sauce.

1/2

Tbsp

coconut oil.
Instructions
Prepare all your ingredients.

Using a pressure cooker or instant pot, heat up the coconut oil. Add your onion and garlic, sauté for 2-3 mins, add the curry paste and stir for another minute.

Place all remaining ingredients into the pot, except for the peas and spinach. Stir and close the lid. Cook for 15 mins.

Add in your spinach and peas and cook for a further 5 mins.

Serve up with a sprinkling of coriander and a dollop of yoghurt.
Notes.
Can be served over rice or accompanied by some garlic naan bread.
If you do not have a pressure cooker, this can indeed be cooked on the stove top. Cooking time will increase to around 45 mins.
This meal freezes very well, simply portion out into containers, cool and freeze.
Don't use light coconut milk, it hasn't got the same richness as its counterpart. This is already a pretty low calorie meal if that's your concern.