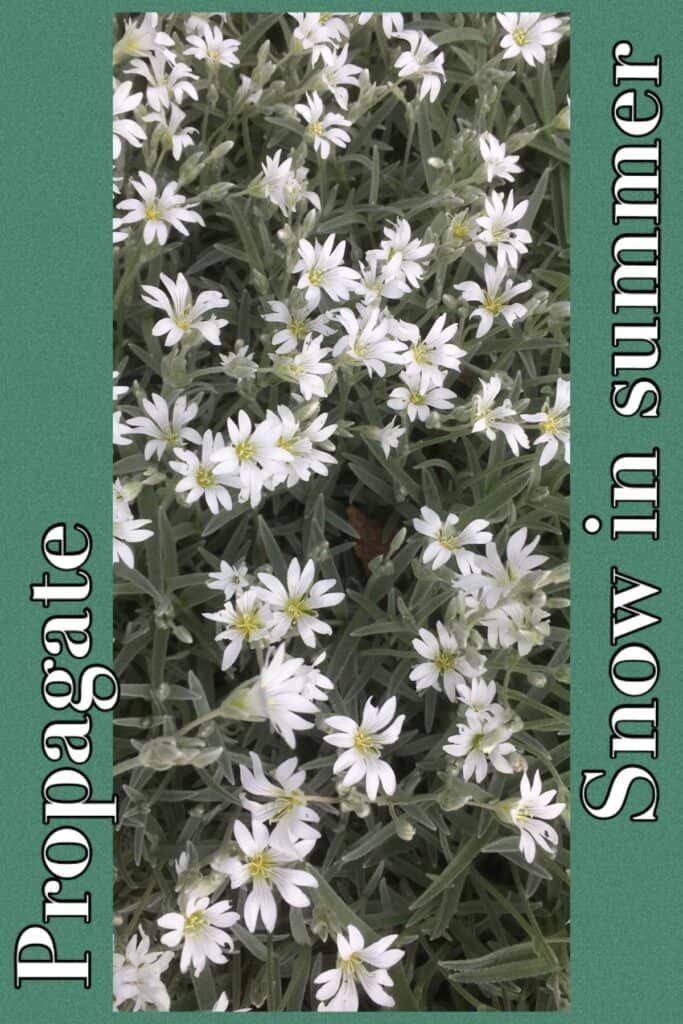 How to propagate Cerastium snow in summer
A short guide on how to propagate cerastium snow in summer. This is how we produce hundreds of plants per year for our nursery.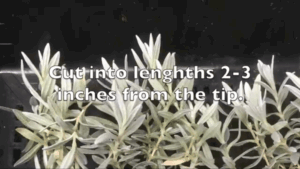 Use tip cuttings
How we propagate Cerastium tomentosum snow in summer is using tip cuttings.
They are very simple for the home gardener. Simply take a cutting about 2-3 inches from the top of a healthy stem.
We then take a small pot (the pots we use have a 2 inch diameter), we then half fill it with a good quality potting mix.
Then place the cutting into the pot and gently fill the rest of the pot with potting mix.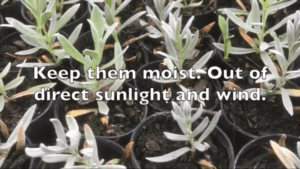 Keep cuttings moist and sheltered
Once this is done we give the pot a thorough soaking with water, sometimes we will mix in seasol.
The cutting now just needs to be kept moist and out of direct sunlight. We recommend you take extra cuttings as not all will survive.
Allow for a 70-80% success rate. Any extras can go to friends and family.
The best time of year to take cuttings off Cerastium snow in summer is basically anytime but winter.
Winter cuttings will work but you might find you have more fatalities.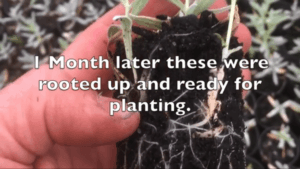 One month later
These cuttings were ready for planting into the garden.
Hope this has been a helpful little article. If so we would love it if you subscribed! Happy planting:)
Propagation Kit
We have also put together a resource page that contains links to the products we use or similar. If you want to check that out click the link.
Video on Propagating Cerastium tomentosum-snow in summer
Cerastium Tomentosum- snow in summer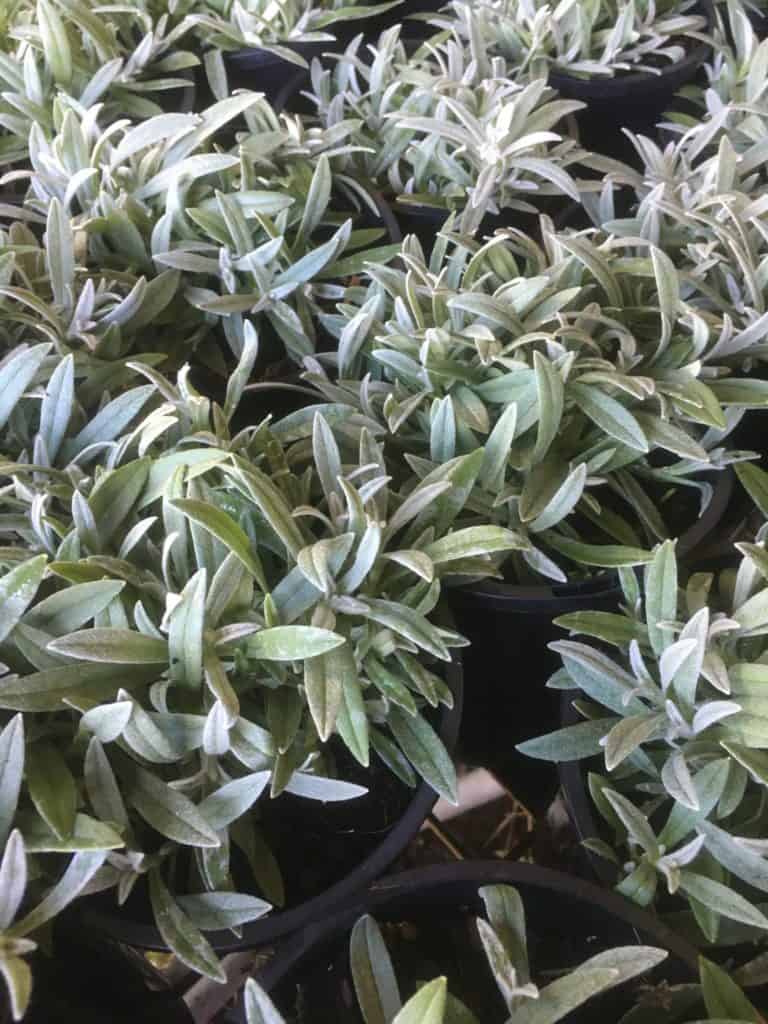 Cerastium tomentosum Care
The plant Cerastium tomentosum is a low growing, mat-forming herbaceous perennial ground covering plant. It has small silvery-grey leaves. Masses of snowy-white flowers are produced in late spring to early summer and will completely cover the plant.
Its an ideal plant for cascading over retaining walls, for use in rockery gardens, massed planted in cottage gardens or even grown in a container.
Snow in summer thrives in open sunny positions. It will be fine in slightly shaded areas but flowering may not be as prolific. Prefers moist well draining soil. Prune as needed, if required can be pruned very hard basically to the soil. Can withstand dry periods and frosts.
Cultural notes
Botanical name: Cerastium tomentosum
Common name: snow in summer, Chickweed, and Silver Carpet.
Zone: 3-7
Family: Caryophyllaceae
Native to: Western parts of Asia and Europe
Flowers: late spring early summer
Position: Full sun/Part shade
Height: 15cm
Width: 75cm
FAQ
How to plant cerastium snow in summer?
Planting snow in summer is very easy. If planting a container plant simply dig a hole slightly larger than the container.
It certainly doesn't hurt to loosen up the soil where the roots will spread. This will help establish the plant quicker. Once the plant is in the ground, give a thourough soaking of water. It wont take long for your cerastiums start spreading out.
How to grow cerastium snow in summer?
Snow in summer is a very easy plant to grow. Whilst its prefers moist well drained soils, it can be grown in quite a wide range of conditions. In our garden we have a 5 year old cerastium that is planted in heavy clay.
In winter this site is very wet, then over summer its almost bone dry. We don't give this plant any special attention, yet every year it thrives.
How to divide cerastium snow in summer?
Cerastium snow in summer is a ground cover. It spreads by shooting off runners under the soil. These runners are all potential plants.
To divide them you will need to dig up a section of the plant. The runners can then be cut away to provide new plants. Provided the runner has roots attached you can be guaranteed success.
Im a big fan of plant division. However because these are so easy to take cuttings from that is my preferred method. Its not as messy and almost just as quick.