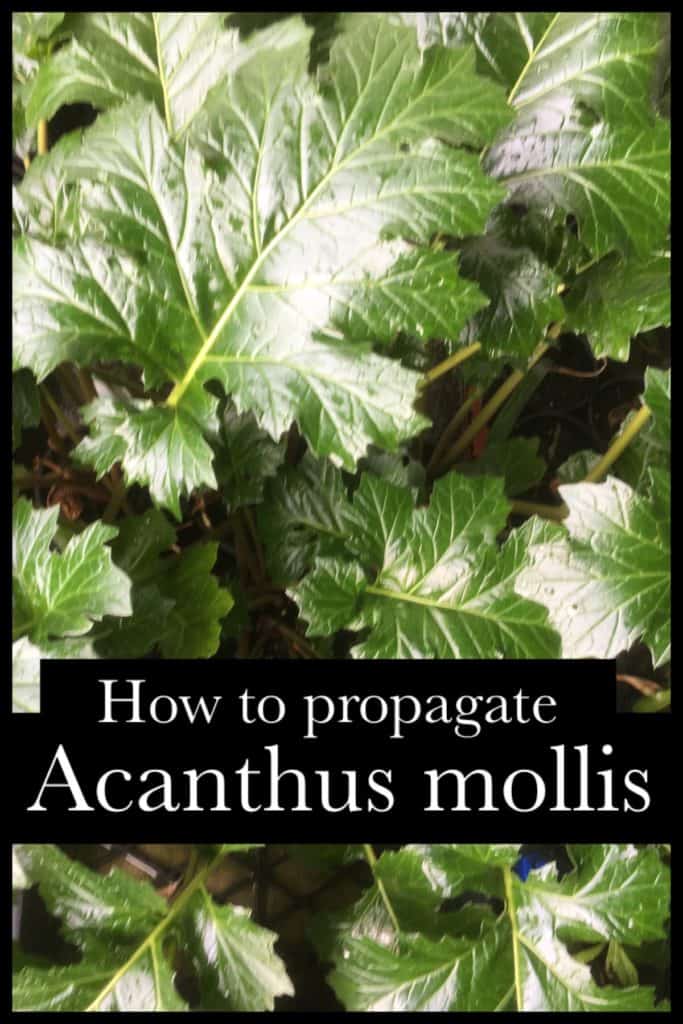 How to propagate Acanthus Mollis- Oyster Plant
A quick guide on how to propagate Acanthus mollis- Oyster plant using root cuttings. This is the exact method we use in our nursery to produce hundreds of plants each and every year.
Find a plant to take root cuttings from
Select a plant you will use to harvest your root cutting.
We usually just cannibalise some plants from the nursery, but we started by collecting some roots that we dug up from a friends plant.
You don't need to dig up the whole plant if you go that route, just enough root to satisfy your needs.
We cut the root into lengths anywhere from 2"(50mm)-4"(100mm).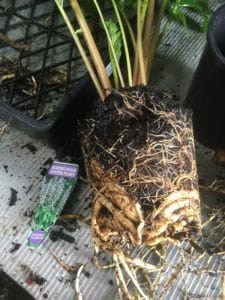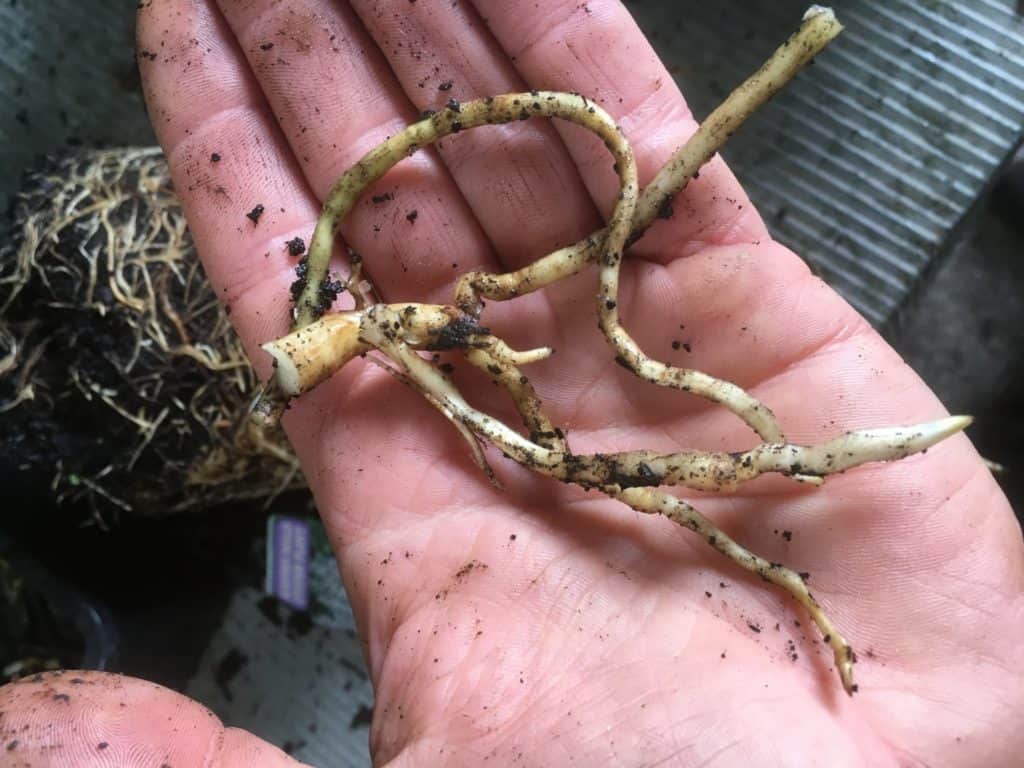 Plant the root cuttings
We like to place 3 root cuttings into each pot, this guarantees something will come up.
In this example we potted the cuttings directly into a 5.5" (140mm) pot. This is the size we sell most of our plants in, by potting directly into this pot we save on double handling.
We fill the pot up 4/5 with a good quality potting mix.
We then place in our 3 pieces of root cutting and lightly cover with potting mix.
Then water the pot well, so that water is running through the drain holes.
Place in a sheltered position and keep moist, but not wet as this can lead to the root cuttings rotting.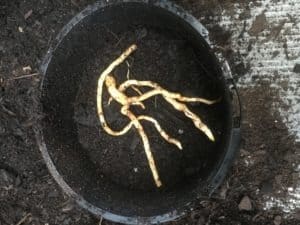 3 months later
In approximately 3 months the cuttings should have started to grow.
Once you have about 4 leaves and a good root system the plant can be potted into the garden.
Acanthus can also be grown from seed very easily. We find this way to be the quickest to establish our plants.
We use this method anytime of year, of course results will be quicker in warmer weather.
Below is a quick video if you prefer a visual tutorial. If you enjoy the content feel free to subscribe. Happy planting.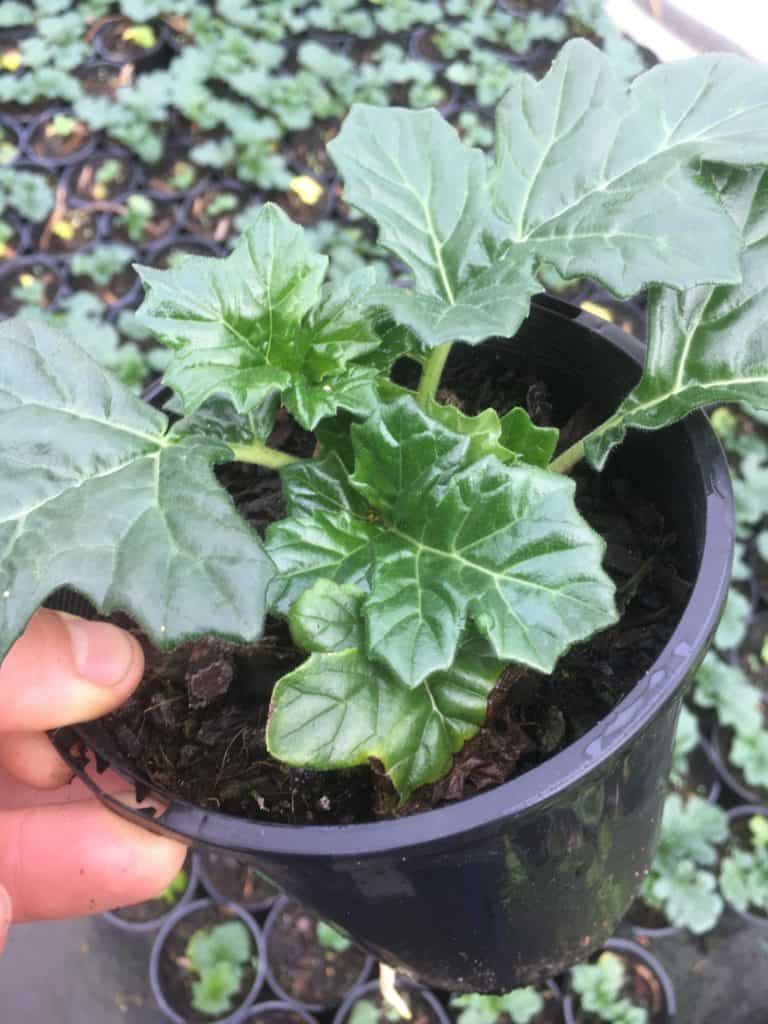 Propagation Kit
We have also put together a resource page that contains links to the products we use or similar. If you want to check that out click the link.
Propagating Acanthus Mollis- Oyster Plant Video
Acanthus Mollis- Oyster Plant,
Bear's breeches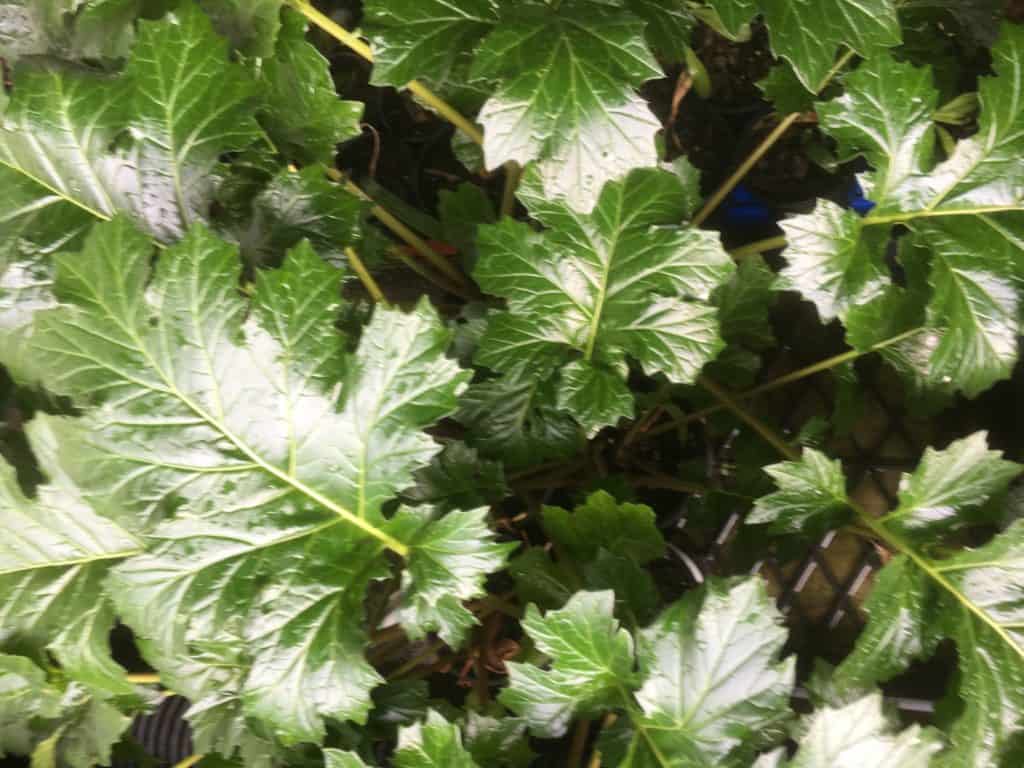 Acanthus mollis- Oyster plant, Bear's breeches Plant Care
Acanthus mollis- Oyster plant is prehistoric looking plant. Its a clumping perennial with very big serrated deep green glossy leaves. It sends out long flower spikes about 1.8m in late spring-summer. These flower spikes are made up of numerous purple-pink flowers that run up the length of the spike.
Careful consideration should be given as to where to place this plant as its becomes quite large. Best planted as a backdrop to other plantings. Not a good choice for small gardens. Remove flower spikes after flowering as it seeds easily.
Prefers moist humus rich soil. Can be grown in full sun, but it will wilt in hot weather, always bounces back over night. Best suited for part shade to shady areas. Whilst it will grow in deep shade it will not flower.
Cultural notes
Botanical name: Acanthus mollis
Common name: Oyster plant, Bear's breeches
Family: Acanthaceae
Native to: Mediterranean
Flowers: Late spring-summer
Position: Full sun/Part shade/ Shade
Height: 1.2m (Flower spikes taller)
Width: 1.5m