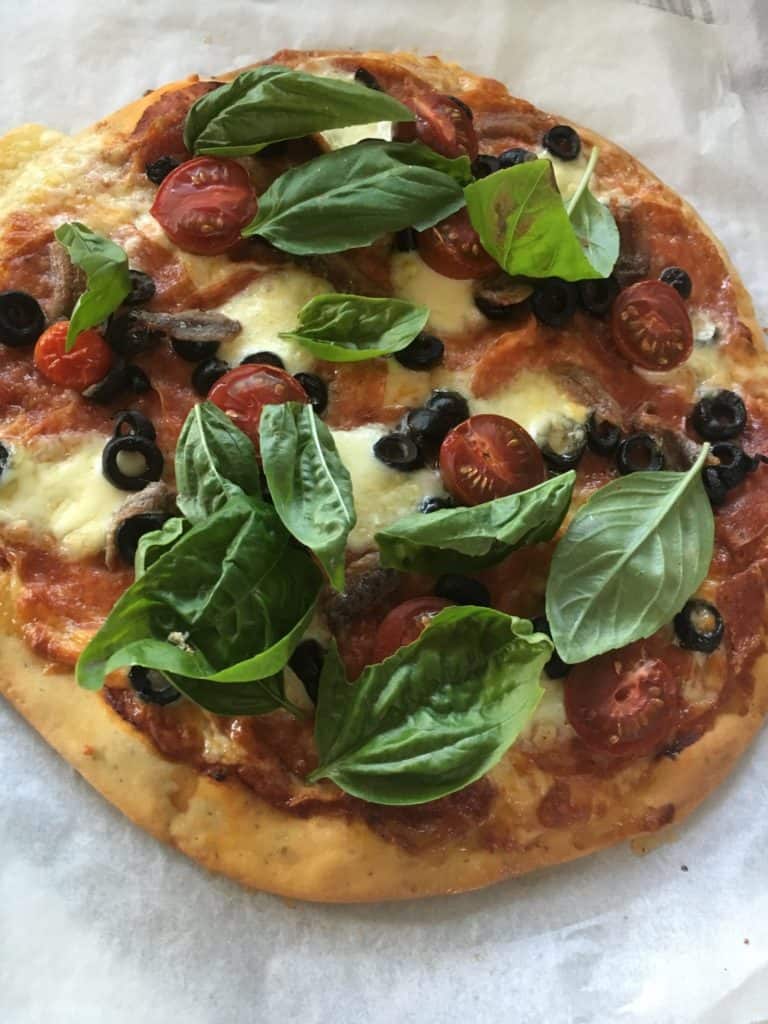 Pizza dough-Quick and easy, no preservatives or a huge list of ingredients, know what you're eating with this simple dough recipe.
A must have for home-made pizza bases or calzones. It only takes a little planning to make sure you have time to rest your dough before cooking your pizza. Never buy store bought bases again.
Pizza Dough
Ingredients
Flour
125

g

Spelt wholemeal flour

125

g

Bakers flour
Instructions
Mix all the ingredients together and knead for about 5-10mins. If you have a thermo mix or similar, use the knead function for 3 mins.

Place dough into a bowl and cover, let it rest for a few hours. We usually get the dough ready at lunch time.

Pre-heat over to 220C (428F), If you have a pizza stone, place that in the oven to warm.

Sprinkle your bench with a light dusting of flour, tip out your dough and knead it into a ball. Cut the ball into 2-3 pieces depending on how large you want to make the pizza's. Roll each portion into a ball, rest for 2 mins.

If using a pizza stone, get some baking paper out ready to place your base onto. If you don't have a pizza stone, grab out your pizza trays and lightly sprinkle with semolina.

Roll each ball out to desired size, keeping the base a minimum of 3mm thick, preferably 5mm. Place onto your baking paper or tray and set aside.

Now base is ready for your choice of toppings.