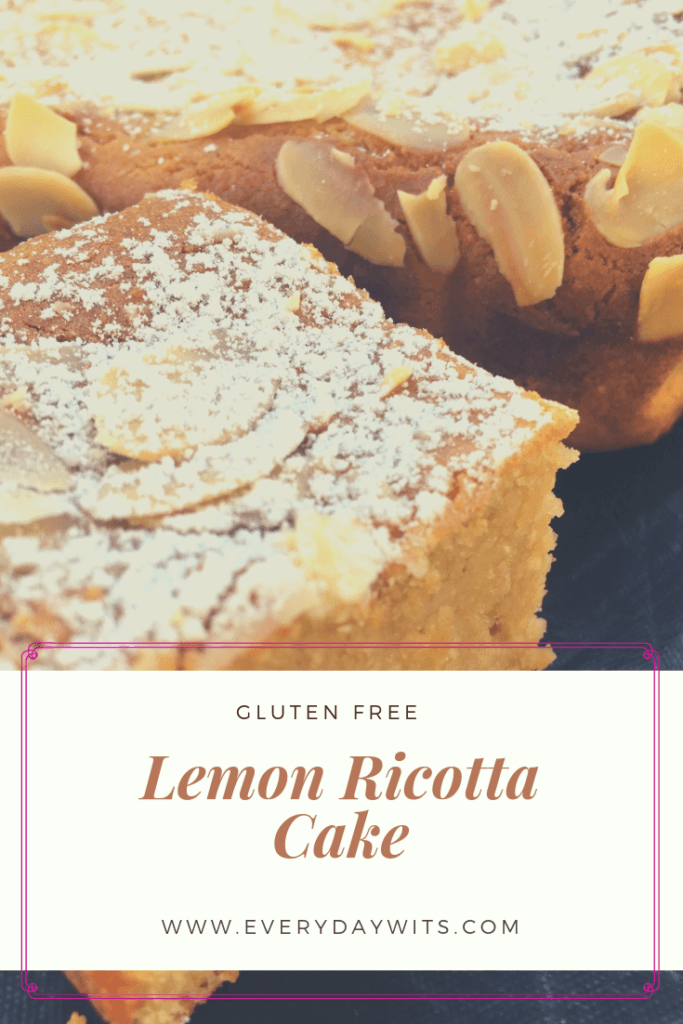 Serves 16-20
A gluten free cake that isn't chocolate! This super moist and dense cake is just perfect with a cuppa. Bring it along to your next gathering and allow others to enjoy its delicious light lemon flavour. Everyone likes to indulge in a little sweet treat every now and then, but many recipes are laden with excess sugars. This cake has just enough sugar to make it sweet enough, without over doing it, allowing you to enjoy the moment, guilt free.
Incorporating ricotta into the cake adds extra protein and calcium, good for bone health and muscle maintenance. Using a combination of nut flours gives us extra health benefits. Almonds are high in fibre and protein where as cashews are higher in fats and Vitamins such as E, K, and B6 along with minerals like copper, phosphorus, zinc, magnesium, iron and selenium all of which are important for an array of bodily functions.
A nutrient rich snack which will help keep you feeling fuller for longer thanks to its healthy fats and good protein, also minimising the insulin spike which accompanies many other carbohydrate rich snack foods.  
Lemon ricotta cake
Ingredients
1 1/2

cups

almond flour

150g.

1

cup

cashew flour

140g.

300

g

ricotta.

120

g

butter

softened and cubed.

1

tsp

Vanilla essence.

1/3

cup

organic raw caster sugar.

1/3

cup

coconut sugar.

1/4

tsp

salt.

4

eggs

separated.

Zest of 3-4 lemons

about 1/4cup.

2

Tbsp

lemon juice.

2

Tbsp

coconut flour

can sub for almond.

2

Tbsp

almond flakes.
Instructions
Pre heat oven to 160 C. Grease or line a 20cm square pan.

Separate the eggs, place whites into your mixer bowl, and yolks into a small bowl, to be used later.

Add salt to the egg whites and use mixer to whip until stiff peaks have formed, then slowly add the coconut sugar. Mixing until fully dissolved.

In another mixing bowl, add your butter and caster sugar, mix together until it's creamy.

Add in your ricotta, egg yolk, zest, juice and vanilla and mix to incorporate.

Slowly begin to tip in your flours and mix gently until it's well combined. Then begin to fold through the egg white, trying to retain the fluffy texture.

Pour into your prepared tray, sprinkle with almond flakes and bake for about 50-60 mins, or until firm to touch or a skewer comes out clean.
Notes
This cake freezes well, cut and place into a sealed container.
Jazz it up with a 1/2 cup of sultanas or raisins.
Sprinkle with icing sugar for presentation.
If you only have almond flour you can omit the cashew flour, but I like the depth of flavour the cashew flour adds to this cake and the extra health benefits. Plus cashew flour is usually cheaper than almond flour, so it can save you some money.
The coconut flour in this recipe is not a must, but it does make the texture of the cake more crumbly, similar to a wheat flour cake.