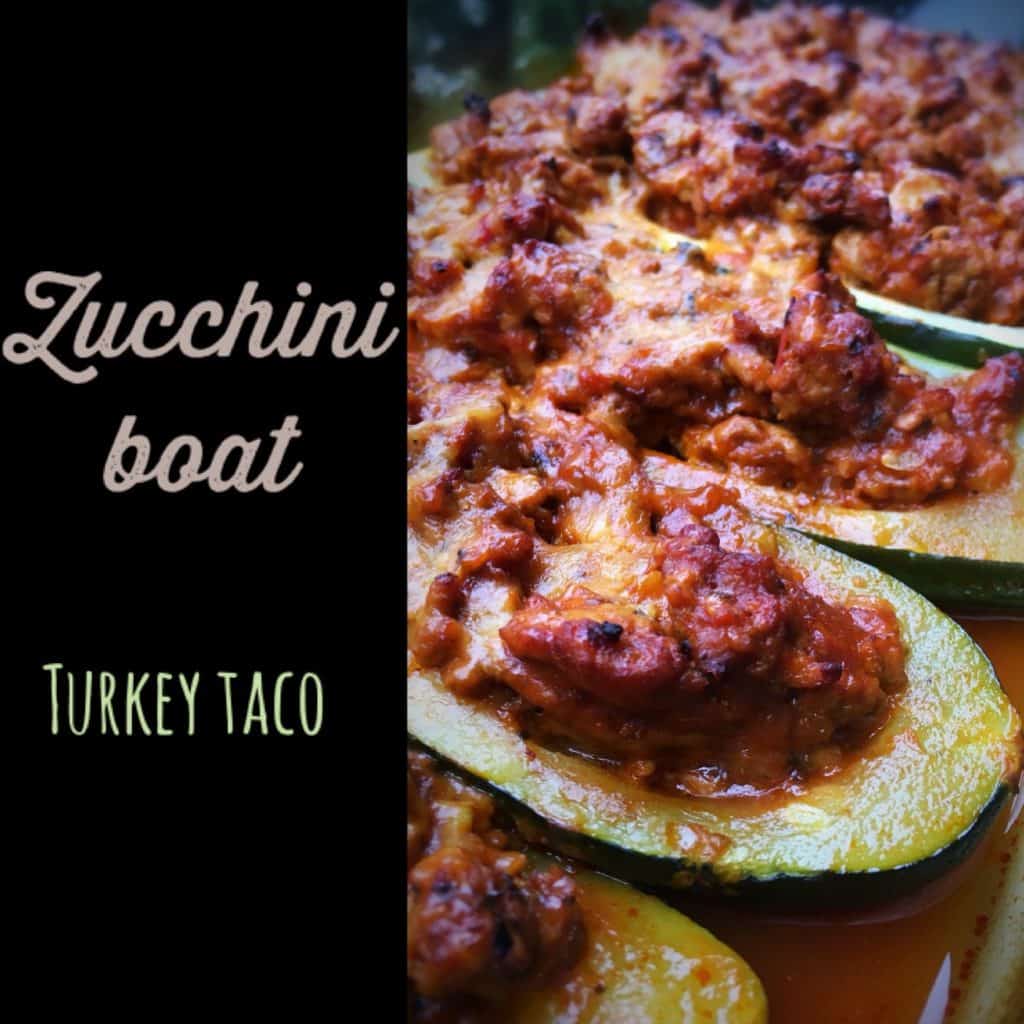 Zucchini Boat Turkey Taco
Serves 4
We love Mexican food, but don't always want the overload of carbohydrates that it can contain.
This zucchini boat turkey taco recipe gives us the taste of Mexico without the unwanted calories.
It's a very versatile recipe, sometimes I add beans or lentils instead of extra zucchini (keep in mind the colorie count will change!).
Ingredients.
– 4 Medium Zucchini
1 Cup Salsa
500g Lean Turkey mince
100g Ricotta
1 clove Garlic (crushed)
1 tsp Cumin
1/2 tsp Chilli powder
1 tsp paprika
Pinch oregano or mixed herbs
1 tbsp Tomato paste
1/2 cup water
25g Parmesan cheese
Directions
–   Pour 1/2 cup salsa into bottom of large baking dish.
Cut zucchini in half length ways and scoop out the inside to make a hollow, chop and save for later.
Pre heat oven to moderate/high
Brown onion and turkey, add spices and mix well
Add in half the chopped zucchini (you can use the remainder in a soup or add to compost).
Add the tomato paste, water, remaining salsa and ricotta, simmer on low for 10-15min until reduced
Arrange hollowed zucchini on to your baking dish.
Once mixture is ready, spoon into the zucchini halves.
Sprinkle on parmesan, cover and bake for approximately 40- 50min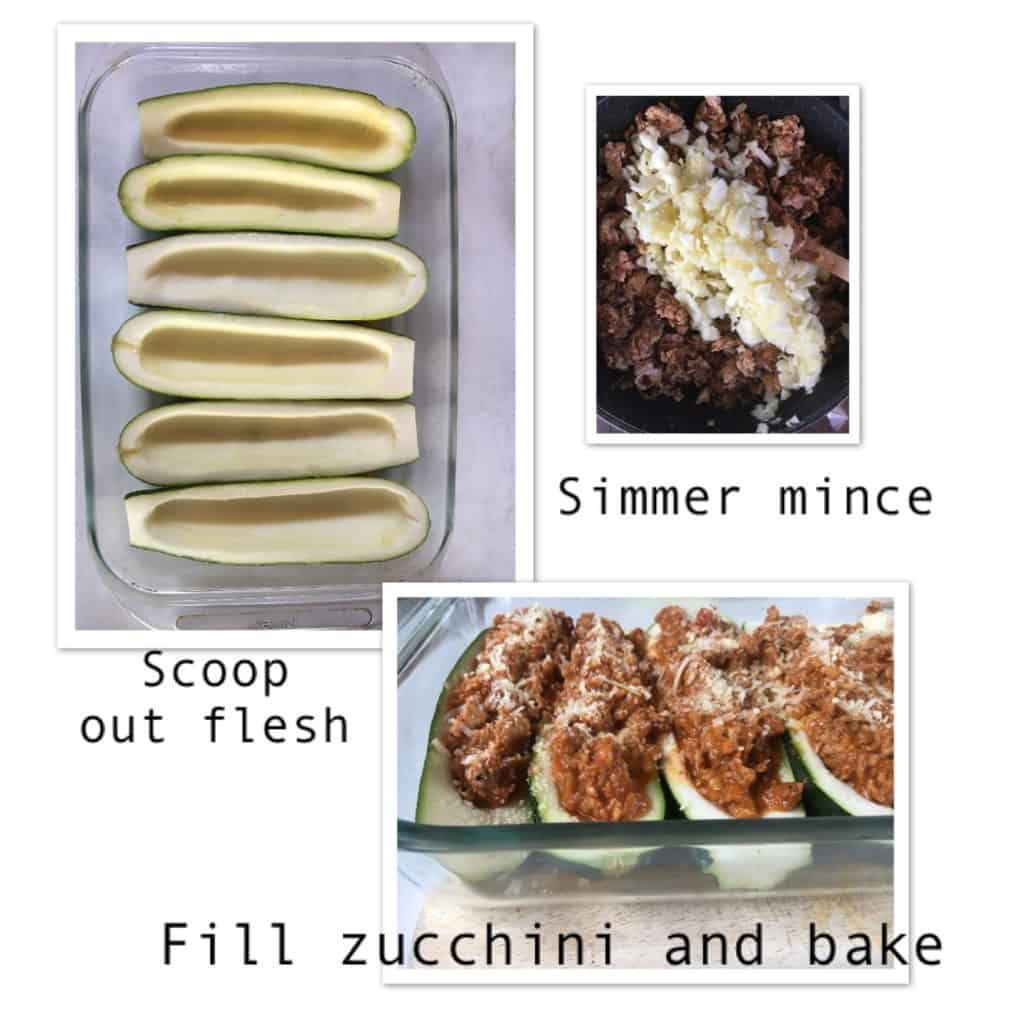 Nutritional Value (per Serve) (Approx.)
Prep 30min   Cook 45min
Cal 322     Kj 1347
Fat 10.7g
Carb 14.9g
Protein 33.7g