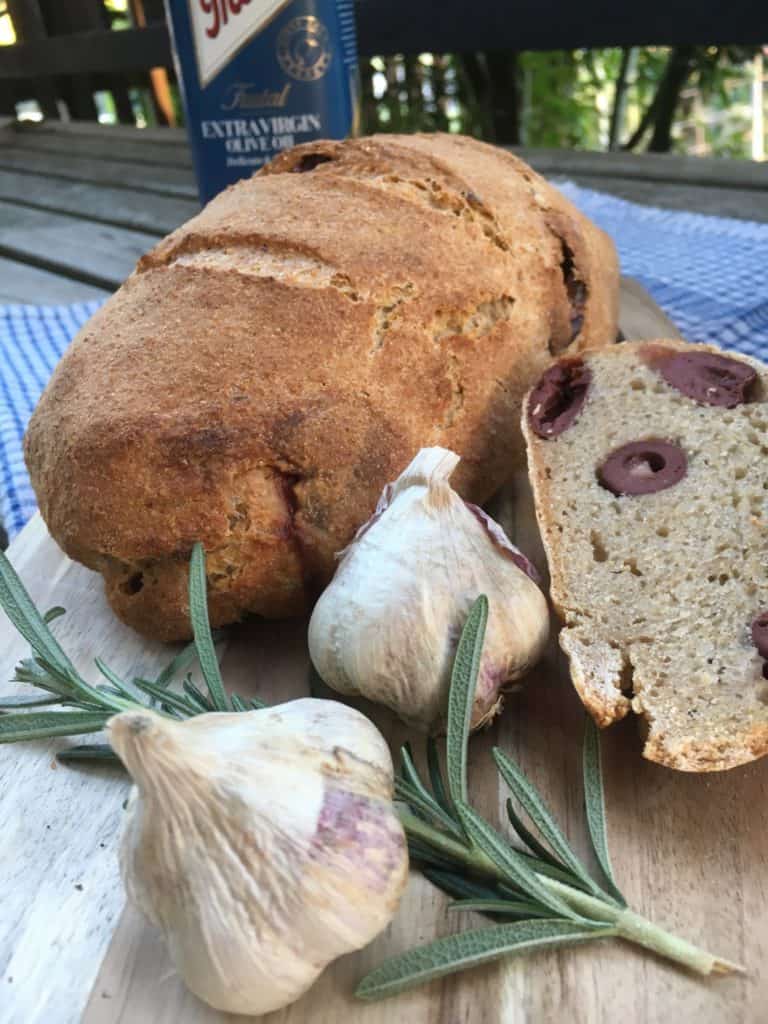 For us, a traditional sourdough style Rye bread is the ultimate loaf, i've tried keeping a sourdough starter, but unfortunately for me i neglected it and ultimately it would die.
Leaving the dough to prove for a longer period of time gives this bread a slightly tangy flavour, takes all the hard work of kneading out of the equation and makes this the perfect simple loaf to make every day.
Whole Wheat Olive Bread
Ingredients
Flour
200

grams

wholewheat flour.

240

grams

unbleached bakers flour.
Olives
80

grams

Kalamata olives.
Instructions
Mix all ingredients together and let it rest for up to 12 hours (i usually mix it and leave overnight) but on a warm day if you mix it in the morning and leave for at least 8 hours the ferment will be sufficient. You should have a sticky but not sloppy mix, not quite as firm as you would with regular dough.

Pre heat oven to high for at least 30 minutes, i strongly recommend using a pizza stone to bake this bread on, it creates a beautiful crust and evenly baked bread. Place stone inside oven whilst pre heating.

Generously sprinkle kitchen bench with flour, tip out your dough, which by now should've doubled in size and have lots of air pockets in it. Gently fold the dough like an envelope and shape into an oval shape. Score the top with a sharp knife.

Place loaf onto a piece of baking paper, if you're not using a pizza stone i recommend sprinkling some semolina onto the baking paper and placing the paper onto a sheet pan before placing dough on top.

Spray with water and place into oven for about 50 minutes, spraying with water a few more times during the first 5 minutes of baking. Alternately you may like to put a tray of boiling water on a lower shelf to create the steam for you.

Bread is baked when hollow sound is made when tapping in its base.

Let cool before you slice.