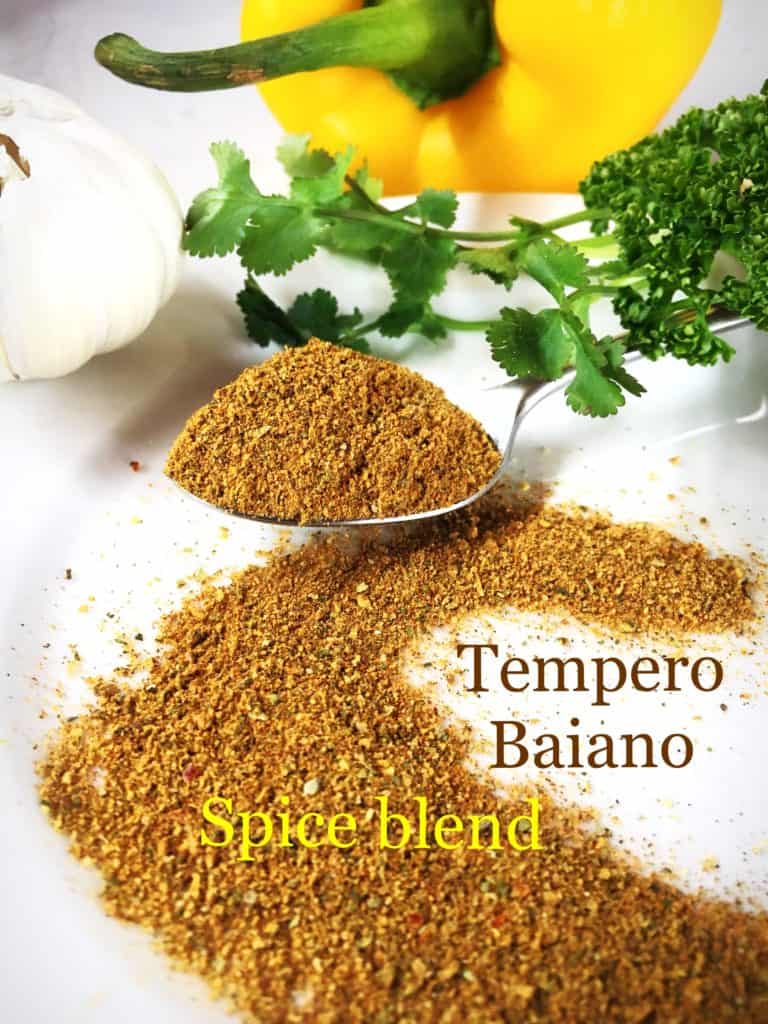 Tantalise your tastebuds with this Brazilizan spice blend, which pairs perfectly with meats, roasted vegetables and dips. It's mild enough to add to any family meal. We eat a lot of Mexican style foods and I quite often love to add it to dishes such as my Mex Eggs for an even greater depth of flavour.
Ingredients.
4 Tbsp garlic granules.
3 Tbsp onion flakes.
3 Dried bay leaves.
2 Tbsp dried turmeric.
1 Tbsp smoked paprika.
2 Tbsp dried red capsicum flakes.
2 Tbsp dried green capsicum flakes.
3 Tbsp dried cumin.
1 Tbsp dried ground coriander.
1 Tbsp dried coriander leaves.
3 Tbsp dried parsley.
1/2 tsp cinnamon.
2 Tbsp sweet paprika.
1Tbsp dried oregano.
3 Tbsp salt.
1 Tbsp black pepper.
2 Tbsp gluten free cornflour.
Method.
Place the garlic, onion and bay leaves into a food processor and blitz until they have been finely ground.
Add remaining ingredients and blitz until they have all been incorporated.
Notes.
Store in an airtight container for up to 6 months. For greater depth of flavour you can use 2-3 different types pepper, for heat, add chilli flakes. Ground nutmeg and dried basil would also pair well in this blend. This makes enough to fill a large glass jar. You could halve the ingredients if you didn't want to make quite so much. But it will quickly become your favourite go to seasoning!