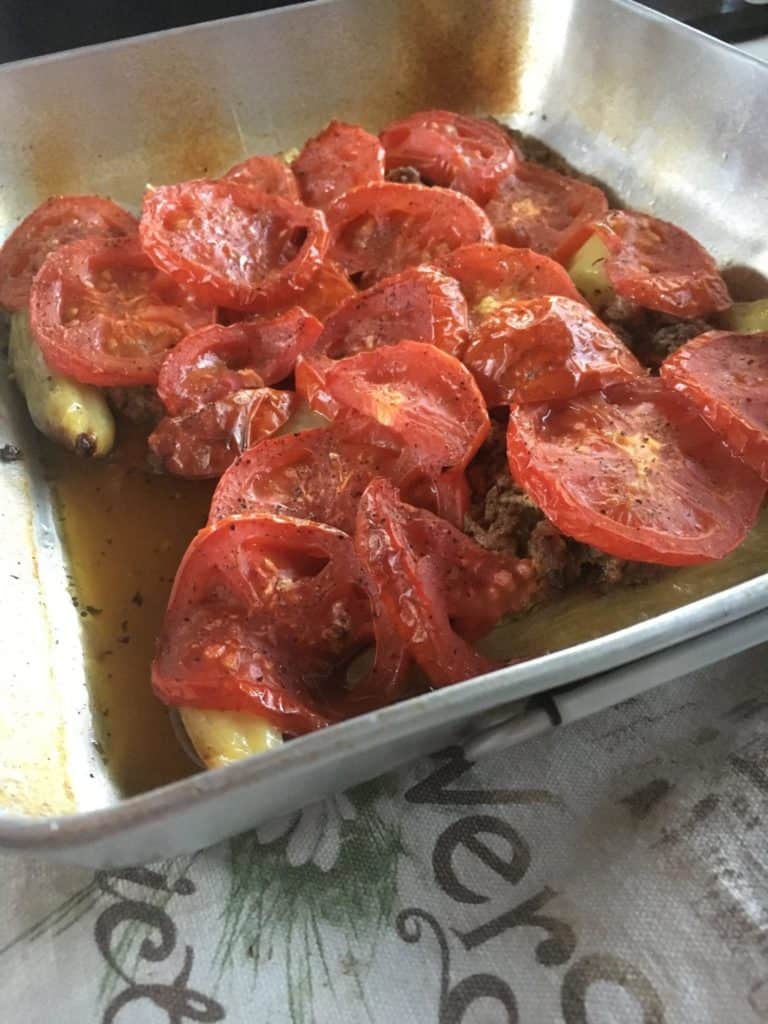 Stuffed Banana Peppers
Serves 2
Cooking Instructions
This recipe was inspired by "Kangaroo stuffed banana peppers" by The Witches Kitchen. I believe in sustainable farming practises, and tried to incorporate Kangaroo into our diet, until we were able to acquire some venison. For me personally, i find i can substitute venison for beef in any recipe with similar results. So this following recipe is very adaptable.
Ingredients
6 Large Banana peppers.
500g Lean beef mince.
5-6 Large tomatos.
100g Ricotta cheese.
1 Small brown onion.
2 cloves of Garlic (finely chopped).
2 tsp Cumin.
1/3 cup of fresh mint (2Tbsp dried).
Directions.
-Brown garlic and onion and add mince. When browned add 1-2 diced tomatoes and 1/2 cup water.
-Simmer until water has been absorbed.
-Stir in mint and ricotta.
-Meanwhile prepare your peppers for stuffing by cutting of the tops and removing any seeds.
-Stuff peppers with mince mixture, a chopstick is a great utensil which can help to push the mixture down into the pepper. Take your time and be gentle. Cover with extra sliced tomatoes, sprinkle with salt and pepper.
-Add 1/2 cup water, put lid or foil on and bake for about 45min-1hr in a moderate to high oven.
Nutritional Value ( Per Serve) (Approx.)
Prep 30min  Cook 45min
Cal 476   Kj 1991
Carbs 18.9 g
Fats 17.3 g
Protein 61.4 g