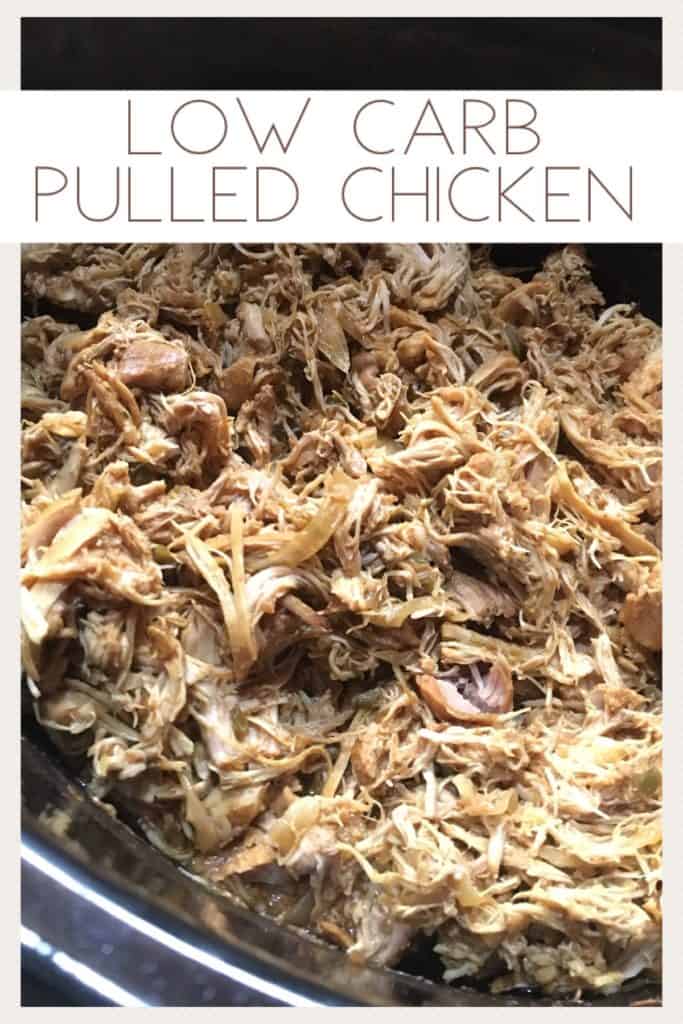 Slow cooker pulled chicken Serves 10.
A super tasty, high protein slow cooker dish which can be thrown together in a manner of minutes and left to take care of itself while you ponder how you'd like to serve it! Make it on the weekend while you're hanging around the house anyway, freeze, then pull out for a super easy weeknight meal.
Ingredients.
1kg chicken thighs, skin off.
2 brown onions, sliced thick.
20 g lard.
2 tsp sweet paprika.
1 tsp smoked paprika.
2 tsp coconut sugar.
1/2 tsp salt.
1/4 tsp pepper.
1/2 tsp ground ginger.
1/4 tsp ground turmeric.
3 tsp onion flakes.
1 tsp garlic granules.
1 tsp garlic powder.
1 tsp mild chilli powder.
2 Tbsp Apple Cider Vinegar.
2 Tbsp finely chopped pickled jalapeños (only 1, if you don't like too much spice or are feeding kids).
Method.
Place all the ingredients into your slow cooker, stir to combine.
Cook on low for 6 hours or high for 4.
To thicken up the liquid now created, you could either turn up the slow cooker and remove lid. Or you could transfer onto an oven proof dish and cook in the oven on high until it's got some nice colour and the liquid has been reduced.
Serve warm.
Notes.
I like to add some beef gelatine to give us extra nutritional value, i usually do this about an hour from the finished cooking time.
Serving suggestions are endless…Tacos, tostadas, enchiladas, taquitos, fajitas, burritos, served tossed through rice and veg…
The mixture also freezes well, so portion it into smaller containers that can quickly be defrosted to make a quick weeknight dinner.
Nutritional Information
(Per Serve Approx.)
157 Calories    656 Kilojoules
6g Fat  20g Protein  5g Carbs