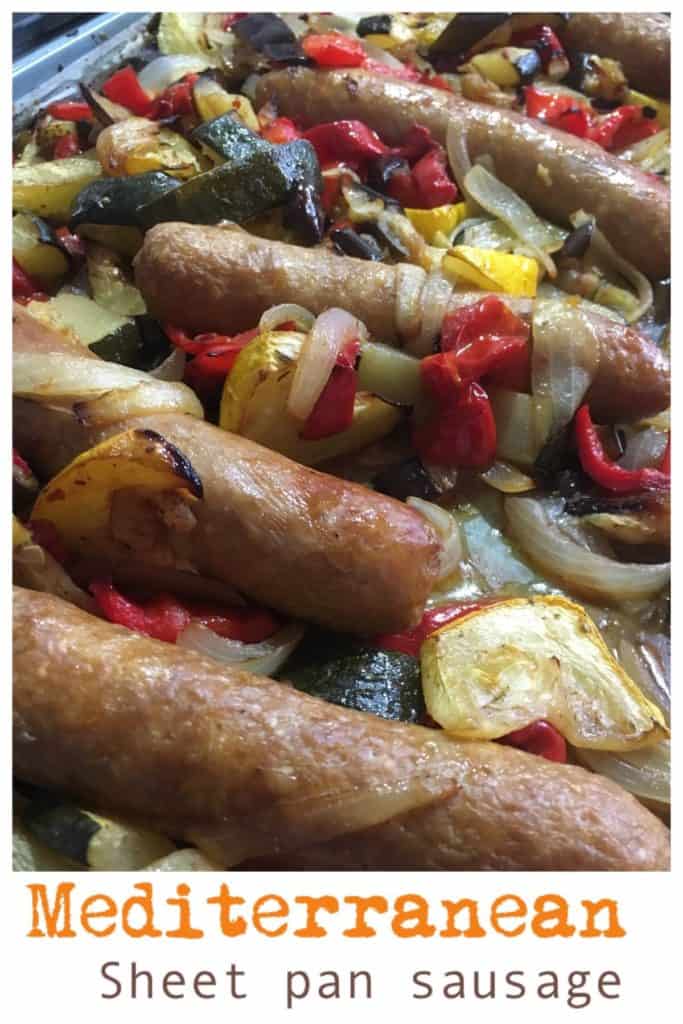 Mediterranean sheet pan sausages. Serves 6
Make the most of your Summer veggies with this family favourite.
Good source of protein, and a great way to add extra veggies into your diet. This recipe is also taken to a next level when cooked on the BBQ.
One of our favourite big batch cooked meals to have lots of leftovers.
Ingredients.
6 plain sausages, beef or lamb.
2 small eggplants, chunky sliced.
2 small zucchini, chunky sliced.
1 large red capsicum, chunky, sliced.
2 onions, sliced.
2 Tbsp olive oil.
1/2 tsp chilli flakes.
2 Tbsp balsamic vinegar.
salt and pepper.
Method.
Pre heat oven to 220 C.
Prepare your vegetables and place them into a really large bowl, add your oil, vinegar and chilli. Season well and toss to combine.
Place the vegetable medley onto a large baking tray and put it in the oven. Cook for 15 mins.
Stir the veggies around and cook for another 15 mins.
Place the sausages onto the vegetable medley and cook for another 20 mins, turning the sausages over half way.
Serve with a side of cucumber salad, or some rice or pasta.
Notes.
We make this often in our house to serve it for breakfast, I simply prepare it and cook it in the oven after making dinner the night before. It's an excellent meal to prepare on the BBQ, it gives the veggies a lovely charring and greater depth of flavour.
Adjust the chilli to suit your taste, I personally love 1 whole tsp, but for the kids, that's too hot.
Jazz it up a bit by adding some crumbled feta and olives to it.
Also, use what's in season, sometimes I add mushroom, or use squash instead of zucchini, it's a very versatile recipe.
Vegetarian option: Simply remove the sausages and toss it through some pasta with the feta and olives.
It also freezes very well.
Prep 10
cook 40-50
If you're enjoying our recipes and don't want to miss any new ones, please support us by subscribing. We will deliver them straight to your inbox once a month.