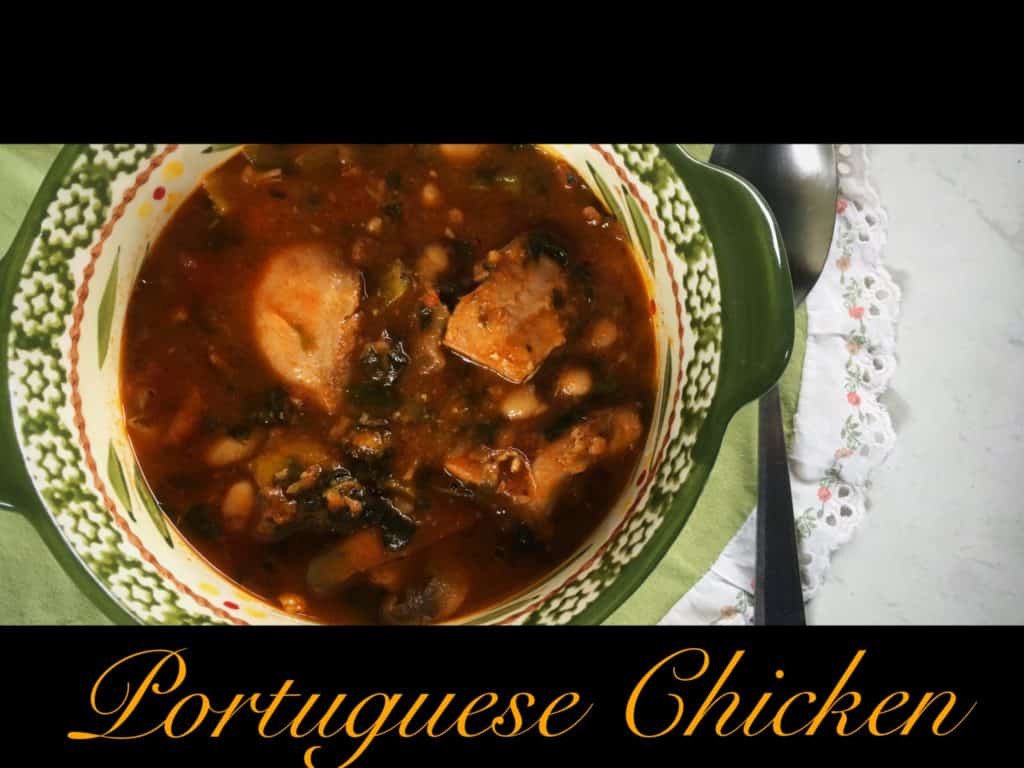 Portuguese chicken
Cooking instructions
Portuguese chicken is a wonderful winter warmer is a very hearty meal which will leave you satisfied. It will easily serve 6 if you're serving it with a side of Crusty Rye Bread. This recipe was adapted from  Rachel Ray's 'Portuguese Chicken' recipe. We hope you enjoy.
Ingredients
-1 Chorizo (125g)
-700g Chicken thigh
-2 Onion diced
-3 Cloves garlic
-1/2 tsp smoked paprika
-1 1/2 tsp sweet paprika
-1/4 tsp pepper
-1/4 salt
-2 Tbsp Tomato paste
-1 can crushed tomato (400g)
-1 can cannellini beans (425g)
-1 packet chopped spinach (250g)
-2 Tbsp white wine vinegar
-2 Capsicum, sliced chunky
-4 Large mushrooms, sliced chunky
-1 Bay leaf
Method
Chop chorizo in half lengthwise and slice. Add chorizo to a dutch oven on medium-high heat and begin to brown, when the oil for the chorizo has been released add in your onion and garlic, sautéing for about 5 minutes.
Add your chicken, brown. When chicken has some nice colouring add your spices, stir through, pour in vinegar and deglaze.
Place the rest of your ingredients into the pan and turn down to low, simmer for about 1 hour or until it has reduced, flavours have come through and your chicken is tender.
Nutritional Value (Per Serve) (Approx.)
Prep time: 15min  Cook time: 1hr 15min
(Approx.)
Cal 602     Kj 2518
Fat 14g
Carbs 58g
Protein 63g