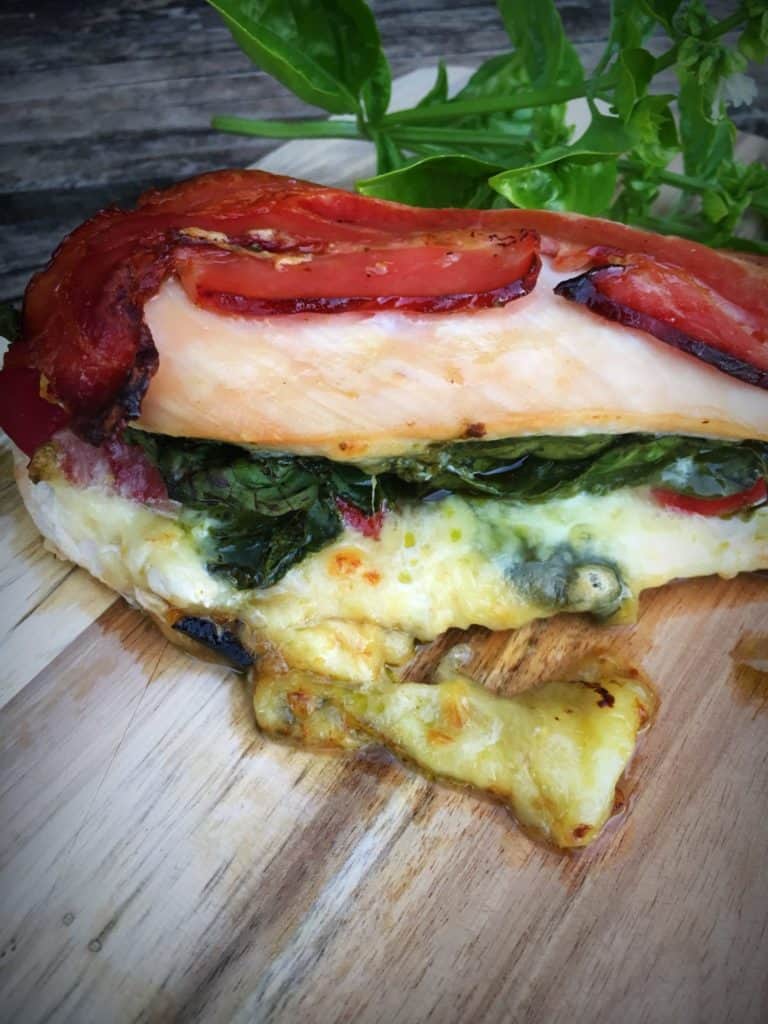 Pesto Stuffed Chicken
Serves 2
Cooking instructions
Pesto stuffed chicken- loaded with flavour, this chicken will not disappoint! Turn boring chicken breasts into a family favourite, they are easy to make for a quick dinner, which is a must for busy families.
It's not hard to eat healthy without spending hours labouring in the kitchen, in fact, the less time you spend altering your food the closer to nature it is and better for you! We hope you enjoy this meal as much as we do.
Ingredients
-2 chicken breasts
-2Tbsp basil pesto
-100g fire roasted peppers
-50g mozzarella (or your favourite cheese)
-large handful of baby spinach
Method
Preheat oven to 200C.
Slice chicken breasts in half length ways (like you would a burger roll).
Spread a Tbsp of pesto on each breast.
Lay the baby spinach on top of the pesto.
Stuff the peppers with the cheese and distribute over the two breasts.
Season and fold the top of the chicken over the ingredients, you could use a tooth pick to secure but i find it sits in place quite well.
Place chicken in oven and bake for around 20mins.
Serve with a nice fresh garden salad.
Tips
When we feel like indulging a little, i'll place a rasher of streaky bacon on top of the chicken before baking, its worth the extra calories!
Also a sprinkle of Italian herbs and a drizzle of olive oil on top of the chicken can make a welcome change.
Nutritional Value (Per Serve) (Approx.)
Prep time: 20min  Cook time: 20min
(Approx.)
Cal 346     Kj 1447
Fat 10g
Carbs 7.2g
Protein 52.6g