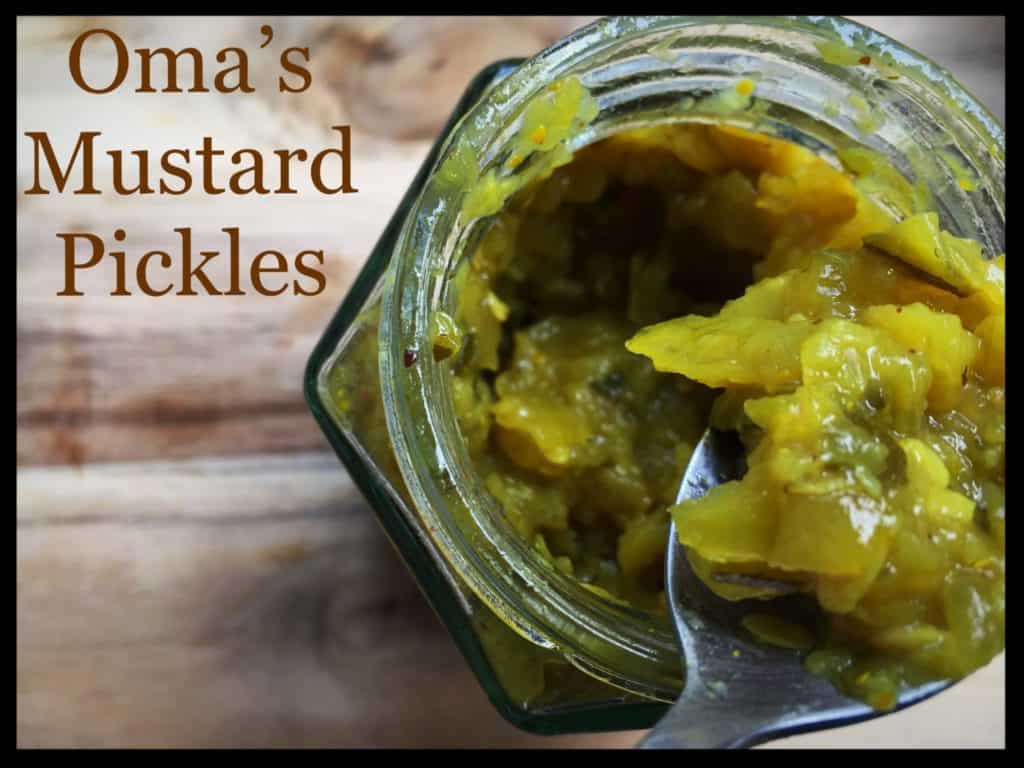 Oma's Mustard Pickles
Serves 36
Cooking Instructions
( Serving size 1 Tbsp)
Oma's mustard pickles. This recipe was handed down to me from Kev's Oma of Austrian heritage. It's wonderful to be able to keep this old traditional recipe alive. Super simple, with minimal ingredients, this recipe can be made by anyone. Great accompaniment to have on your pick dinner/lunch. Very versatile, lends itself to most proteins. Perfect addition to keep stored up in the pantry.
Ingredients.
1kg zucchini, sliced
500g onions, sliced
2 cups vinegar
1/2 tsp turmeric
2 tsp dry mustard powder
2 tsp curry powder
2 tsp salt
1 cup sugar
1 tbsp cornflour
Method.
Put zucchini & onion in saucepan, add 1 cup vinegar, bring to boil, reduce heat, simmer, cover for 30 minutes
Combine turmeric, mustard, curry, salt, mix into a smooth paste with 1/2 remaining vinegar. Add to zucchini mix. Add the sugar and stir until dissolved. Simmer, uncovered for 5 minutes.
Mix cornflour with remaining vinegar and add to the mix. Stir until mix boils and thickens.
Pour zucchini mix into hot, sterilised jars and seal.
Nutritional Value (Per Serve) (Approx.)
Prep time: 15min  Cook time: 40min
Cal 33    Kj  138
Fats 0g
Carbs 8g
Protein 1g