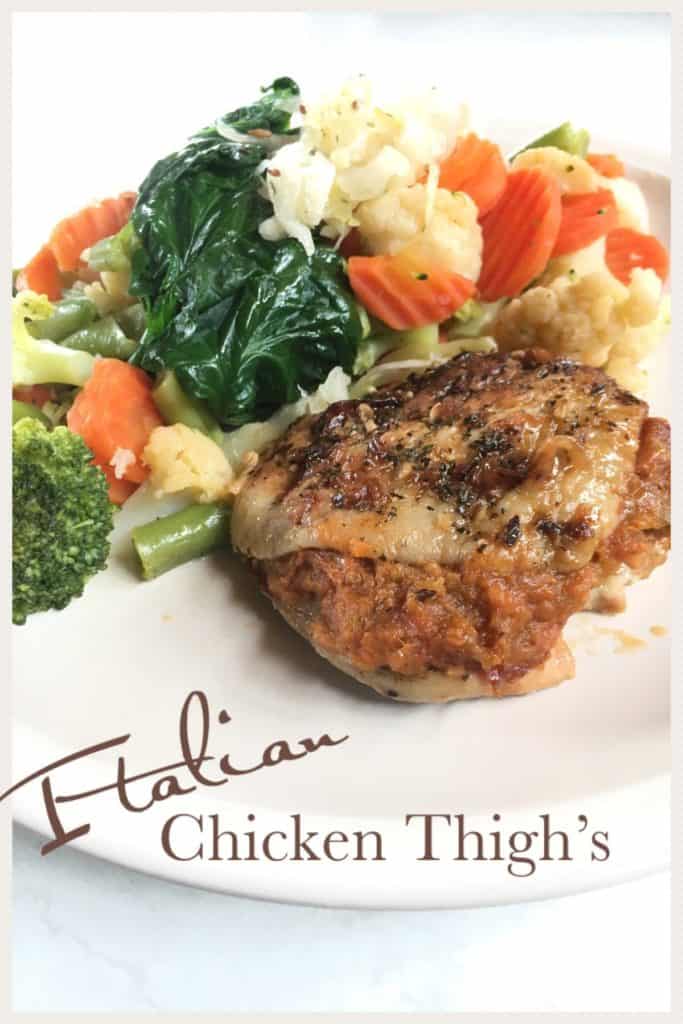 Italian Chicken Thighs Serves 6.
A super easy and delicious protein meal, so versatile with what you can serve alongside it. A real family pleaser. Preparation is minimal and then it's simply letting the oven do the job! Very easy weeknight meal.
Ingredients.
6 chicken thighs, skin on.
1 cup salsa.
60g finely sliced chorizo salami.
1 Tbsp Italian seasoning.
Method.
Pre heat oven to 180 C.
De bone your chicken thighs, by simply cutting around the bone and pulling it out. 
Prepare a baking tray, line with baking paper if you wish. 
Peel the skin away from the chicken thighs, leaving it attached at one end.
Spread the salami out evenly over the thighs, top with salsa and fold the skin back over to cover it.
Sprinkle the chicken with the Italian seasoning and bake in the oven for 45 mins.
Serve alongside steamed veg and rice. Or for a lower carb option, a garden salad.
Notes.
These freeze very well assembled and ready to cook, so prepare them up to step 5 and then freeze.
The addition of sliced black olives and anchovies gives them more of a pizza twist, which is a great little change once in awhile.
Prep 15.
Cook 45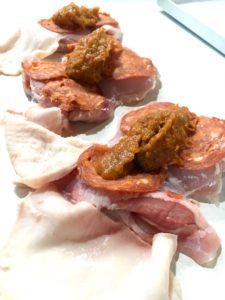 Assembling Italian chicken thighs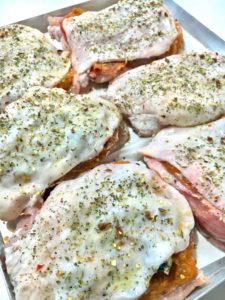 Italian chicken thighs ready to cook
Nutritional Information
(Per serve Approx.)
Calories 425   Kilojoules 1778
Fat 25g  Protein  44g   Carb 1g