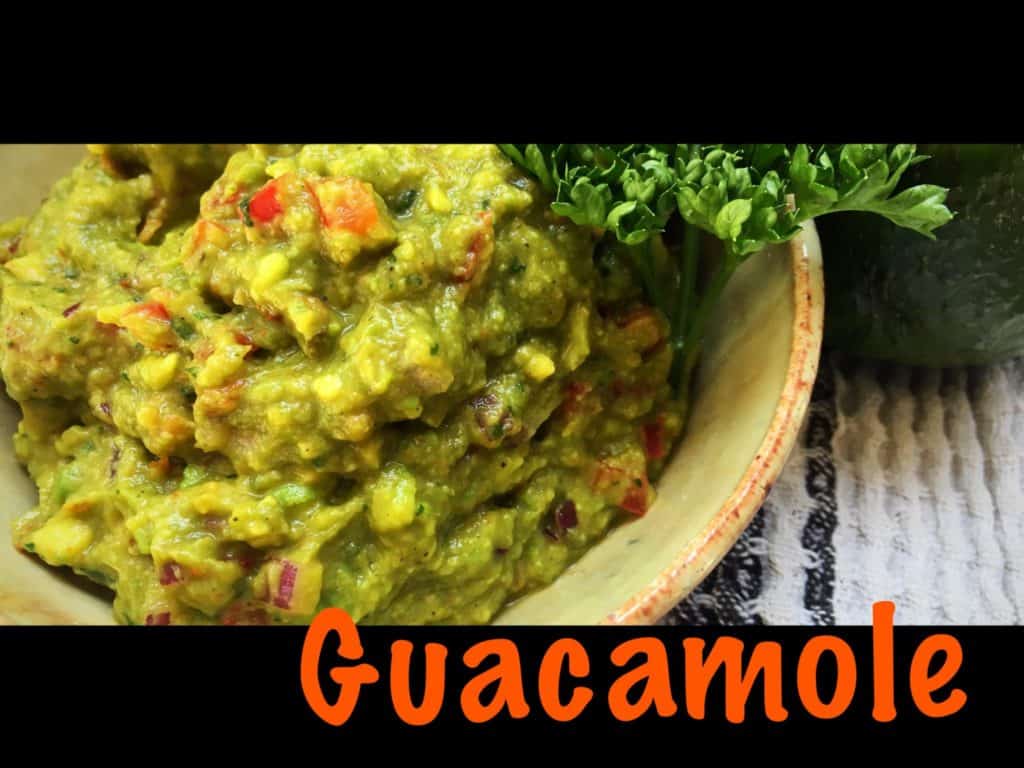 Guacamole
Serves  8( 1 serve is a heaped Tbsp)
Cooking Instructions
As we love to eat Mexican, it's only natural that the addition of Guacamole to our recipe base is a must! It's such a versatile side. Use it as a dip, top your Taco's, Enchilada's, Nacho's, Burrito's, add it to your wraps for lunch.The options are endless… I personally love it in my low carb breakfast bun.
It is a powerhouse of healthy fats, dietary fibre, rich in B- Vitamins, Vitamin E, Vitamin C, Copper, Potassium, Magnesium and Folate! Need i say more?
Ingredients.

3 large avocados.
1 lemon.
1/2 red onion, finely diced.
1/4 capsicum (any colour), finely diced.
1/2 tsp salt.
1/4 tsp ground black pepper.
1/4 cup salsa (preferably homemade).
Optional extras, 1 Tbsp fresh coriander or parsley, finely sliced.
Method.
 Slice the avocado's in half, remove the pips and using a large spoon, scoop out the flesh into a large mixing bowl. Use a fork to mash the avocado into your desired chunkiness.
Squeeze out the juice of the lemon into the bowl, just do one half for now. Add in the remaining ingredients and stir through until mixed. Taste, add extra lemon and more seasoning as desired.
That's it! Stores well in the fridge in a sealed container for up to 4-5 days.
Nutritional Value (Per Serve) (Approx.)
Prep time: 5-10min  Cook time: none
Cal 93    Kj  389
Fats 8g
Carbs 6g
Protein 1g